August 5, 2016 by Shannon Lim-de Rooy | 4 Comments
Raw Chia Jam is an easy low-sugar alternative to regular jam. 3 Ingredients + 5 minutes. Do you have 5 minutes to spare?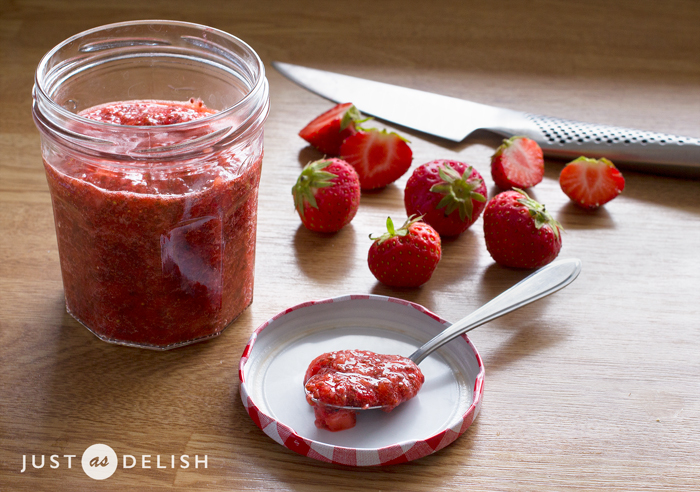 3 ingredients and 5 minutes. That is all you need for the easiest jam recipe ever with much lower sugar level compared to regular jam. You are in control of what goes into your chia jam, as well as the type of sweetener to use.