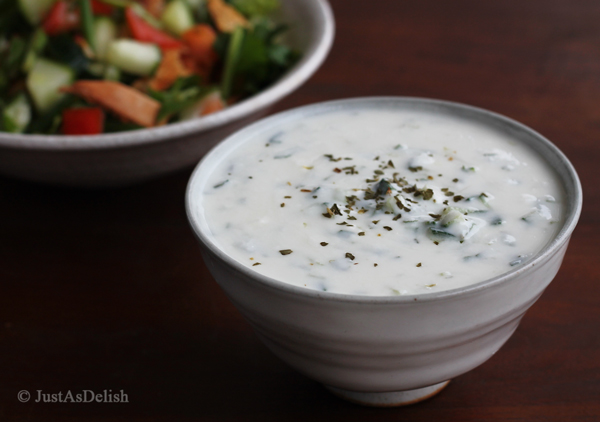 I can't believe I am saying this, I miss the cold weather I had a month ago in Europe. For someone who has yin (cooler) body and can't sleep in an air conditioned room and , it's a big deal. The hot humid year end weather in Kuala Lumpur is softly killing me. Cool quick dishes are the way to go like refreshing yogurt cucumber salad.
Yogurt + cucumber is pretty common and faubulous combination. I used a common middle eastern recipe, that is a popular side dish in Lebanon, Turkey and all over the Middle East. Some people call it salad, some called it sauce. Other parts of the world has a somewhat similar dish like the Greek tzatziki; the Indian raita and the Bulgarian tarator.
This tangy cucumber salad is super easy to make. Use small thin cucumbers as they are tender and flavourful. Yogurt is a staple food in the Arab and middle eastern kitchen. It's believed that yogurt aids digestion and contributes to longevity.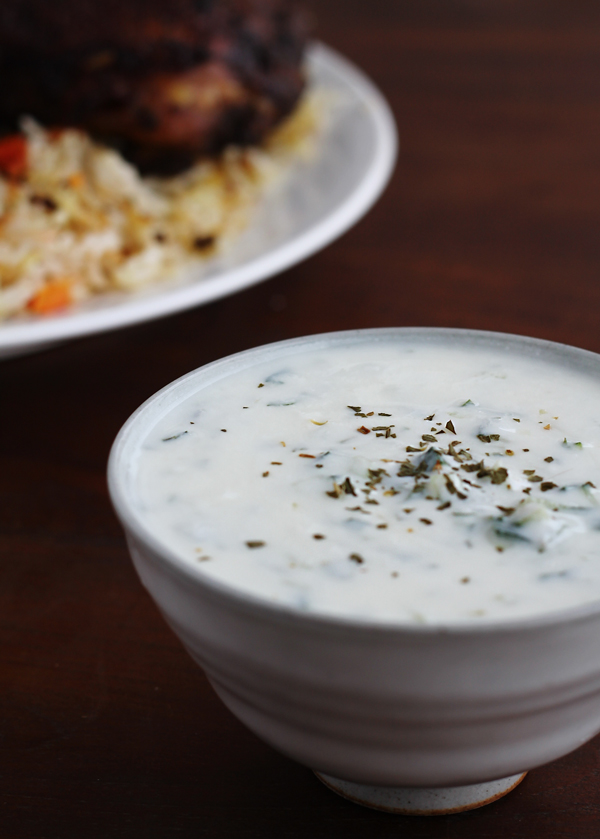 Served this salad alongside many main or rice dishes such as (Dolma) Stuffed Vine Leaves, Chicken Kabsa, or great on kebabs or sandwiches. Of just eat it alone, it has fabulous flavour.
I am submitting this post to Asian Food Fest: West Asia hosted by Shannon from Just As Delish.

Yogurt Cucumber Salad / Dip
Refreshing tangy yogurt cucumber salad
Recipe type:
Side / Appetizer
Ingredients
1 small thin Cucumbers
1 cup (200 g) plain Yogurt
1 clove Garlic - minced
½ teaspoon Dried Mint
¼ teaspoon Salt
Instructions
Finely dice the cucumbers.
Mix cucumbers with all other ingredients.
Taste and adjust the seasonings if necessary. Garnish with fresh mint and serve immediately or chill.