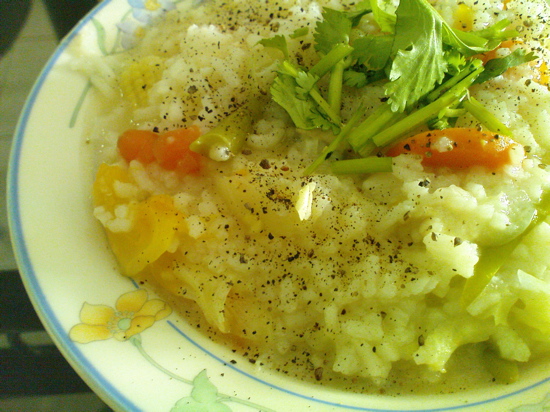 Have you had one of those rainy days when you just want something that makes your tummy warm the whole day? Those days when you are under the weather. Those days when you just want to crawl into the bed and do nothing. It's those days that comfort food like rice porridge makes everything better.
In fact, I love having rice porridge anytime of the year. Not only it's easy to cook, it warms my tummy and my heart 🙂 Whenever I cook porridge, my man will ask me if I am sick. To him, porridge is for sick people who can't chew well. Nevertheless, he still eat the porridge I cook 😛 I love my porridge grainy and with clear broth (Teow Chew style). Some people prefer soft & mushy porridge with thicker broth, which is also known as Cantonese congee. I usually cook my porridge with poultry/meat/seafood.
When my friend Riyaz taught me this chicken & vegetable porridge recipe, my initial reaction was not positive because of the various vegetables. However my first taste changed my mind 180degrees. Do check out Riyaz's blog for his interesting recipes. Due to the comprehensive ingredients (meat protein + vegetables), I named this recipe Wholesome Porridge!
1 cup brown rice
2 tablespoon vegetable oil
1 big onion (sliced)
100g Chicken breast (sliced thinly)
Mix Vegetables (carrots, cabbage, baby corn, green bean, tomato)
Chopped cilantro
Sesame oil
Seasoning:
Salt and ground pepper to taste
1 tablespoon light soya sauce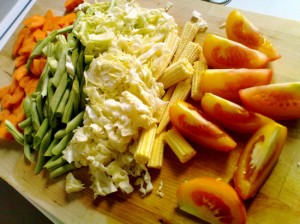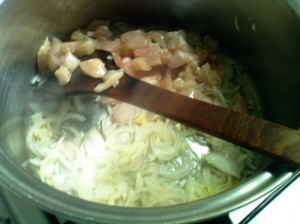 Cut the vegetables into cubes and bite size. In a big pot, saute onions with oil on medium heat. When onion starts to brown, add in the chicken and saute.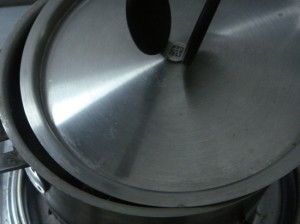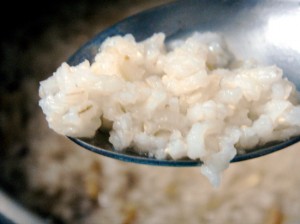 Add in the rice and 8 cups of water. Once it starts to boil, reduce heat to low. Partially cover with lid and ensure the bubbles do not boil over the pot. Stir once a while. Simmer until rice is completely cooked (starts to break up) which will take approximately 20 minutes. If you prefer soft & mushy congee, simmer longer until the porridge become mushy.
Add in the vegetables and simmer on low heat for another 10minutes. Add seasoning to taste.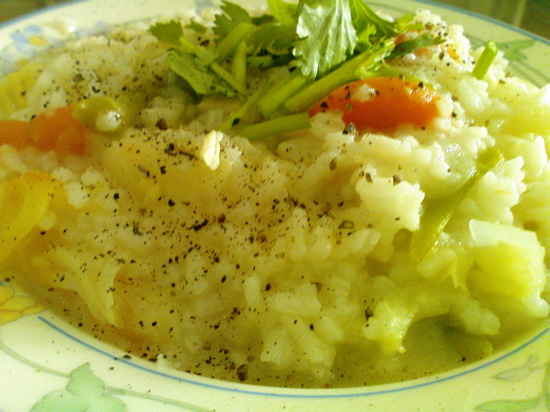 Dish up and drizzle a little sesame oil & ground pepper over the congee. Serve hot and garnish with chopped cilantro.
Make 3-4 servings