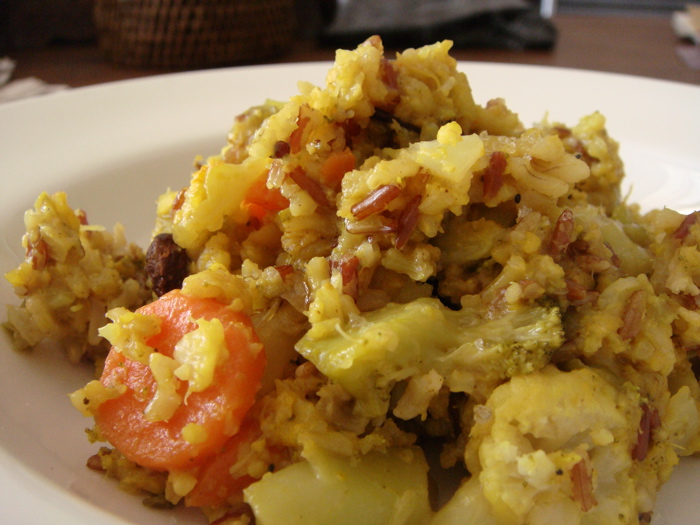 This week is dedicated to ONE DISH MEALS, my favourite meal to prepare because I am feeling lazy. There are days when I just want to laze around and not do anything.. ah isn't that life's greatest pleasure? Lazing around just like a snake, which coincidentally is also my Chinese horoscope!
As a child, I hate eating vegetables. My 2 other sisters and I have plenty of stories to share how we escaped from the 'vegetable horror'. It was during my university days in Sydney that I learn to eat vegetables again because it is cheaper buy than meat protein (poor student days)! and now I can't get enough of my vegetables.
Somedays I just prefer a simple vegetarian dish, after too much of meat overload. This is a 1 Dish Meal of Spiced Vegetable Rice. 
2 Teaspoon Vegetable Oil
1 Large Onion, diced
2 cups mix vegetables-cut in cubes or stripes (carrot, cauliflower, broccoli, cabbage, brinjal, red chili)
1 cup brown rice (soak in water)
1 cup water
1 teaspoon tumeric powder
1 teaspoon cumin powder (jintan putih)
1 teaspoon aniseed powder (jintan manis)
1 teaspoon mustard seed ((biji sawi)
1 teaspoon salt
Pepper to taste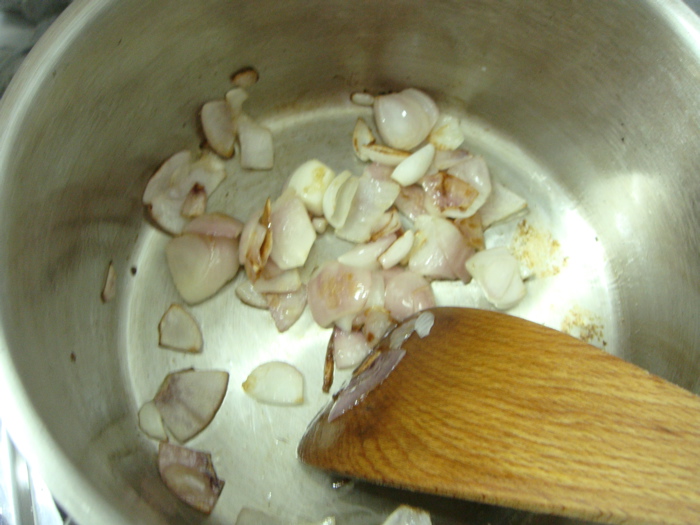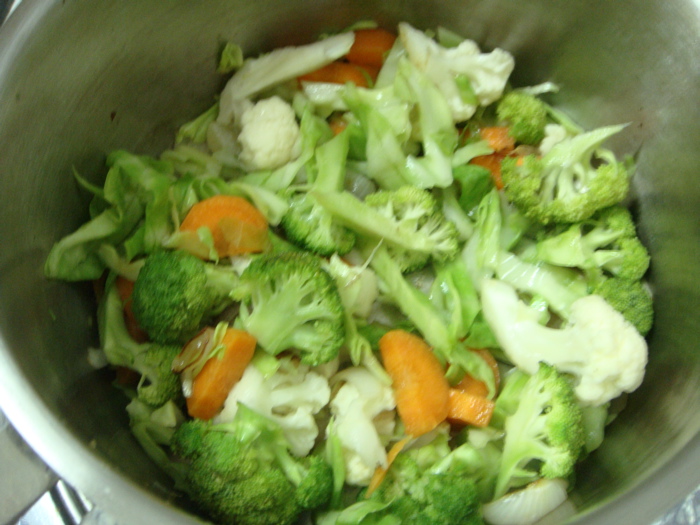 1. Sauté onion in the pot with oil until tender and slightly brown.
2. Add mix vegetables, salt & spices, saute for 2-3 minutes.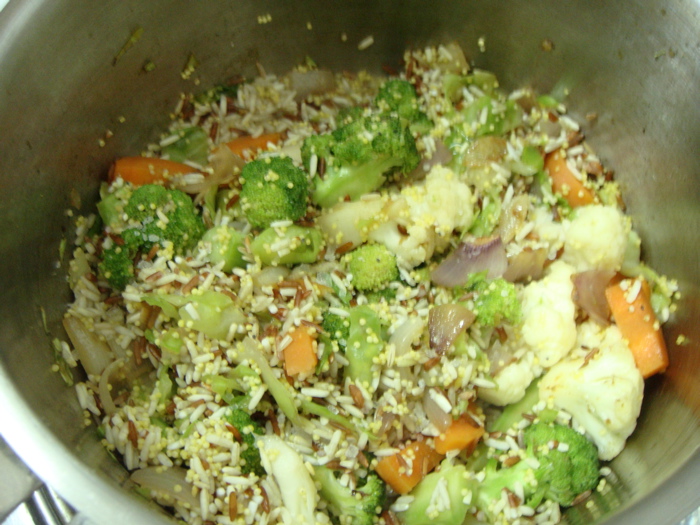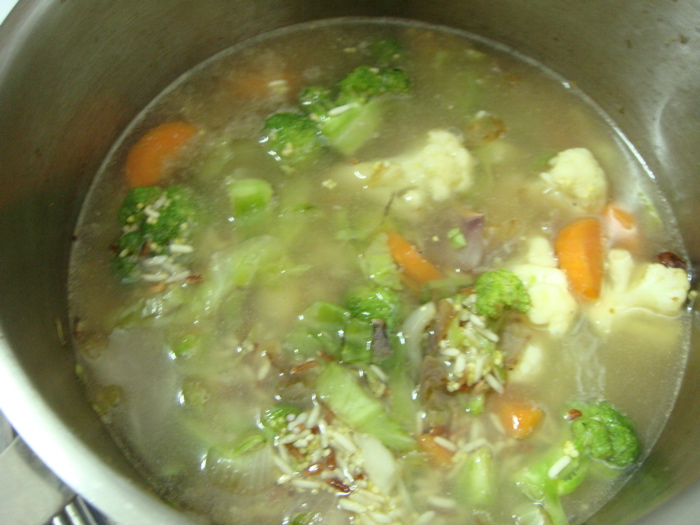 3. Add in rice (drain dry from the soaked water), stir for 1 minute. Stirring the rice in the heat makes it more fragrant.
4. Then add in water. Reduce heat and cover. Simmer over low heat for about 20 minutes until water has been absorbed. You have to be on watch because sometimes the dish get burn if the water runs out fast.
5. When water has been absorbed, switch off the fire. Cover the pot for 5 minutes so the vapour from the dish makes the rice fluffy.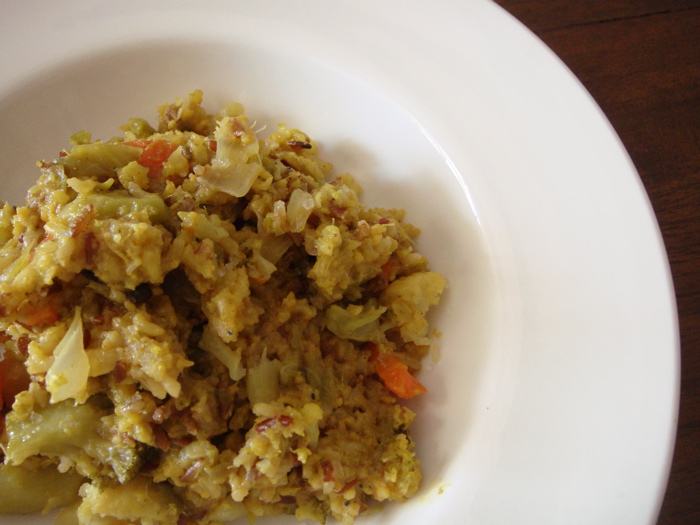 Makes 3 to 4 servings