October 11, 2014 by Shannon Lim-de Rooy | 1 Comment
Turn earthy nutty buckwheat pancake into stove top pizza loaded with goodness!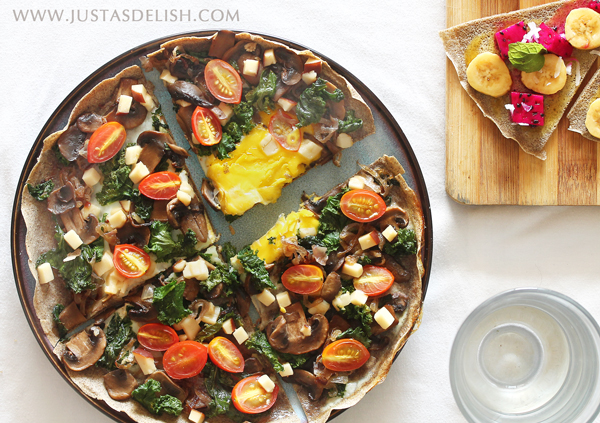 It might seem strange to some, but I don't miss any food made with wheat. This would be an utterly absurd thought when I was first told by my naturopath 3 years ago to omit wheat among a few other food groups. I was whining and protesting. I thought I would literally "die" without bread, cakes, pasta and noodles. I wanted progress, to get better, and yet detested change. Humans are strange beings, aren't we? Change is scary, and until we are forced to change, until we feel the pain, most of us prefer our safety net – clinging to the things we are familiar with.
Change is the essence of life. Be willing to surrender what you are, for what you could become.