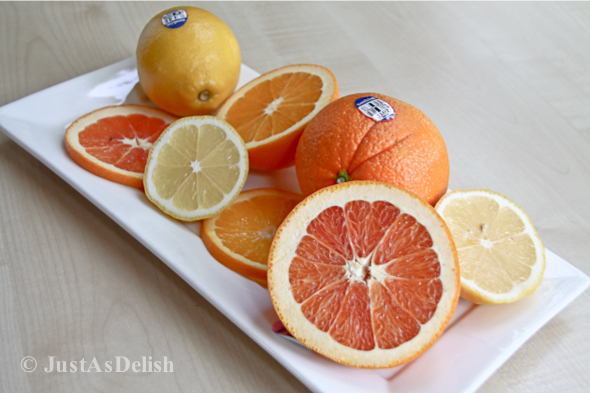 Almost every day after dinner during my growing up years, Sunkist oranges will definitely be on the fruits platter for dessert. I think that's pretty much a typical scene in most Malaysian homes back then. Eating fresh orange and juicing are the 2 most common ways most people consume oranges. When I was invited to attend a cooking demo with Sunkist, I look forward to discovering new ways to use the citrus.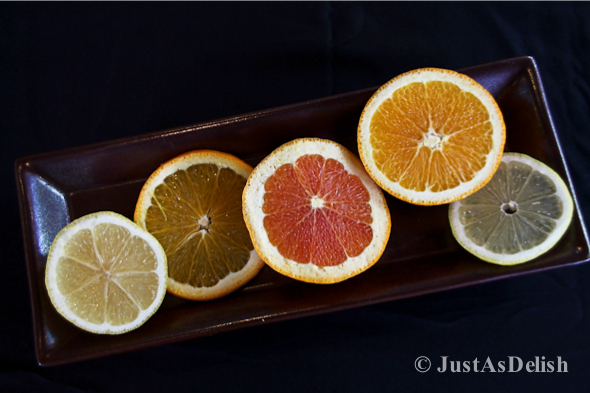 I was greeted into the demo area with the bright colours of navel orange, Cara cara navel orange and lemons. Never heard of Cara caras? Me too. Cara caras are a special hybrid of navel oranges with rich pink pulp, that are very sweet and juicy with a high dose of Vitamin C. Cara caras (with the pink Sunkist label) are seasonal produce available from February to May.
How to select your orange: Choose firm smooth and heavy orange that is full colored. Avoid oranges that are soft, bruised or wrinkled. The bigger the navel on a navel orange, the sweeter it will be!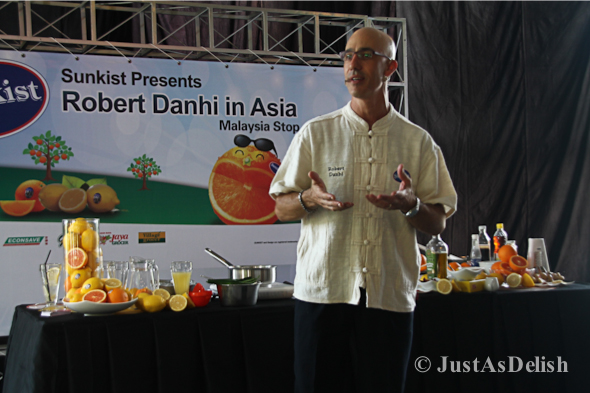 Introducing these delicious & easy citrus recipes is Chef Robert Danhi, a former professor of the prestigious Culinary Institute of America. Chef Danhi is no stranger with Asian cuisine, having spent 2 decades researching Asian cuisine. I was trilled when we were gifted with Chef Danhi's award-winning cookbook – Southeast Asian Flavours – Adventures in Cooking the Foods of Thailand, Vietnam, Malaysia and Singapore. It's a gorgeous cookbook with his travel stories and photography, explaining in detail each ingredient and preparation step.
Your guess is as good as mine when I saw the above ingredients on the demonstration area.. Evelyn and myself put on our thinking cap – trying to guess what recipes could be created. To my delight, Chef Danhi told us that citrus is indigenous to Asia and therefore they pair perfectly with so many ingredients in Asian cuisine such as aromatic herbs and spices, vegetables, seafood, meat and poultry.
So true when we were put to the taste test.. Chef Danhi's creation were indeed ingenious and open up new possibilities of incorporating citrus in asian recipes and using citrus as substitute to sweetener or salt. I particularly love the use of ginger in the lemonade, it gives a refreshing spicy zing which is great on a hot day.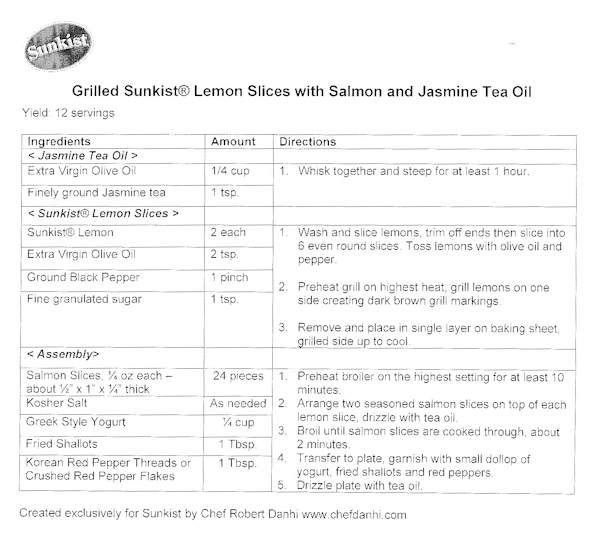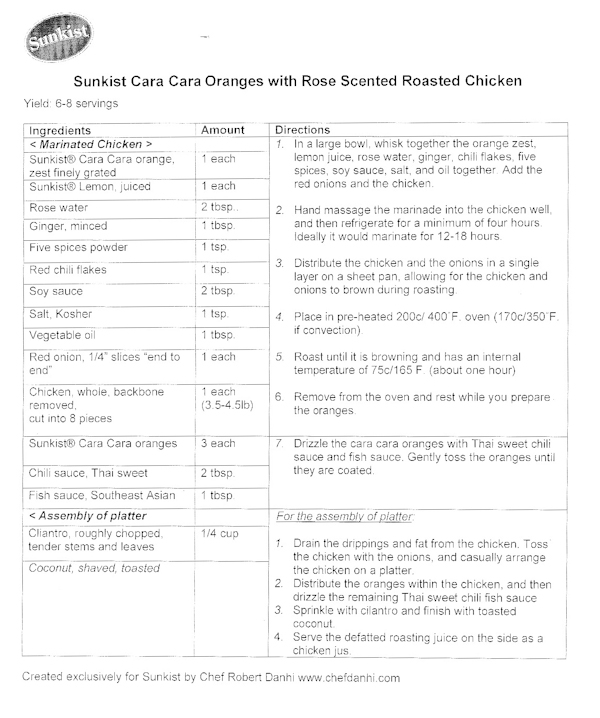 I couldn't get enough of this parfait that I made myself a second glass.. the gula melaka syrup brings out all the flavours brilliantly.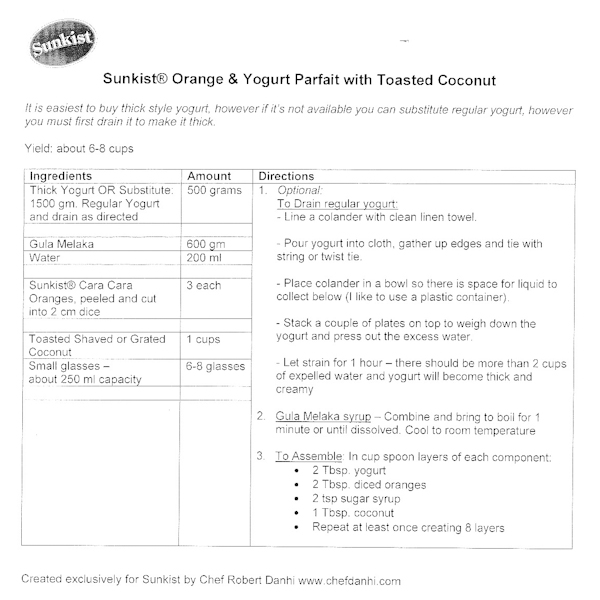 It was a fun citrusy afternoon learning tips & tricks from a world acclaimed chef who is very down to earth. I can't wait to dig into the recipes from Chef Danhi's cookbook.
I have an extra set of Sunkist kitchen goodies to giveaway – Sunkist citrus juice squeezer, citrus peeler & apron. Just leave a comment "How You Enjoy Your Citrus" before 24th March 2013. This giveaway is open to my readers worldwide and 1 winner will be selected randomly. Good Luck.
Updated on 15th April 2013:
The winner of the giveaway is comment no. 7 – Phong Hong. (selected using random.org)