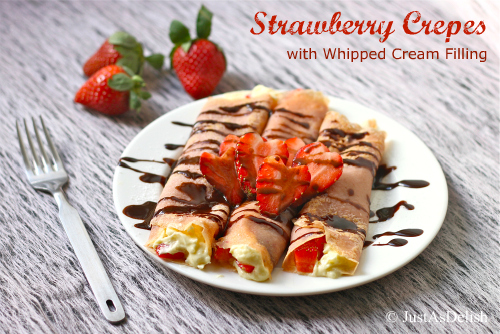 Valentine's Day is just one week away. There's nothing more sweet than gifting your loved ones with something you have made. There's plenty of easy DIY ideas and your loved ones or friends will love it even it's just a simple meal, because you have made them with love. Try this Strawberry Crepes with Whipped Cream Filling for a beautiful Valentines Day breakfast in bed, or served as a classic French dessert.
Crepes are thin and delicate pancakes which can be filled with virtually anything, and it's really easy to make. The key to great crepes is to let the batter sit and refrigerate for about an hour before cooking. Making crepes may seem tricky at first, the first crepe will usually a flop, but don't be discouraged. Just keep going and you will find your rhythm in making these lovely crepes.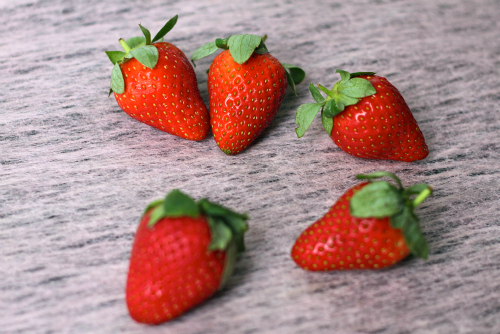 As it is Valentine's, I added Strawberry Puree into the crepe batter for pink colour crepes but they did not turn out as pink as I wanted. Nonetheless, these crepes tastes amazing! The whipped cream is light and the strawberries gave each bite a slight sour surprise. and the chocolate drizzle just makes it completely heavenly. As rich as they may look and sound, I have to say, they weren't that overly disgusting rich at all.

I'm submitting this Strawberry Crepes to
Be My Valentine Challenge
 on
Very Good Recipes
.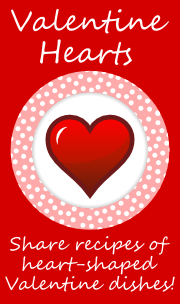 Strawberry Crepes with Whipped Cream Filling
These Strawberry Crepes will satisfy any cravings with light whipped cream and strawberry filling, drizzled with chocolate over top
Recipe
type:
Breakfast or Dessert
Ingredients
2 Eggs
½ cup Milk
½ cup Water
½ cup Strawberry Puree
pinch of Salt
3 tablespoons Butter, melted
1 teaspoon Sugar
½ teaspoon Vanilla Essence
1 cup Flour
extra butter for cooking crepes
1 cup Strawberries - Sliced
1 cup Cream
Chocolate to drizzle
Instructions
Place first 8 ingredients (eggs, milk, water, salt, sugar, vanilla, strawberry puree, and melted butter) in a large bowl and whisk until foamy.
Add flour and whisk until smooth. Let the batter sit for an hour.
After batter sits for one hour, heat a small non-stick pan with some butter on medium heat. Pour ¼ cup of batter into the center of the pan, tilt the pan and turn so that the mixture evenly coats the entire bottom of the pan.
Cook until the top loses its gloss, which should only take a minute, then flip. The bottom should be golden.
Cook the other side for about 15 seconds and then slide out onto a plate.
Repeat with remaining batter.
To prepare filling, whip the cream and vanilla with mixer or by hand whisk until light and fluffy.
Prepare crepes by place sliced strawberries down center of crepe, then top with whipped cream (with a bag or spoon)
Fold each side of crepe over filling.
Melt chocolate in microwave for about 30 seconds and drizzle over crepes.