This is what I crave for this month – a hearty bowl of Split Pea Soup, my take on Erwtensoep, the quintessential Dutch winter dish.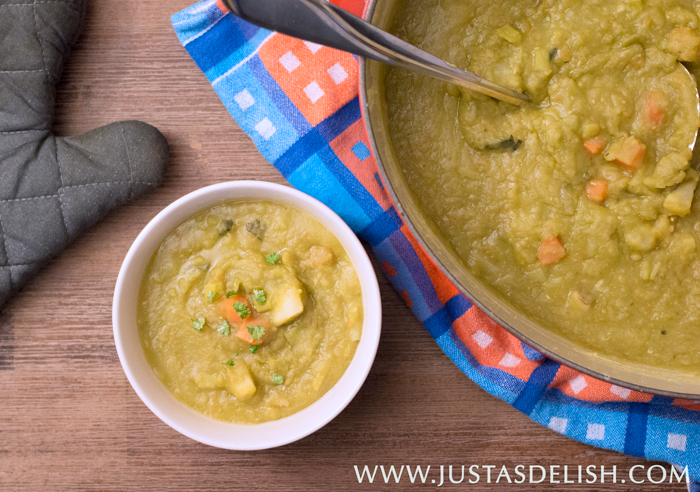 Happy New Year and greetings from a very cold day in the Netherlands. I know it's almost the end of January but it is still a brand new year.
Gosh! So much has happened since I was last here.
My classes at "Ben's Independent Grocer" had been a blast. With the help of my friends to translate my recipes into Chinese, the big group of Chinese speaking participants was able to join in. How could I turn down someone who wants to learn? 2 of them are in the 60's and the whole group's enthusiasm was truly inspiring!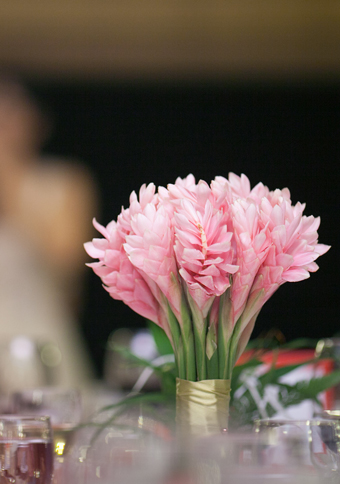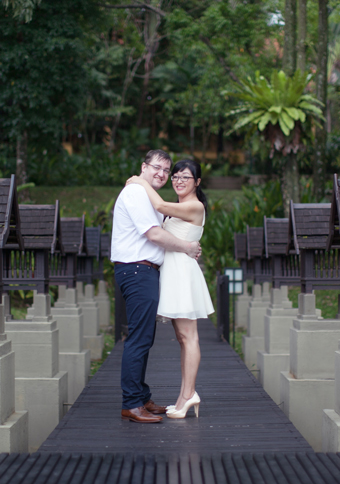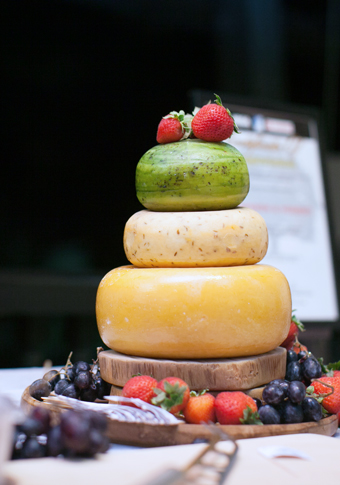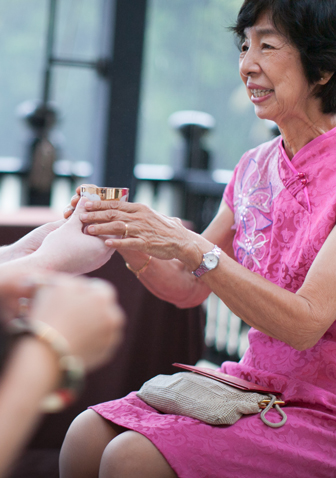 Photography by Momentspix Photography
We had a cosy wedding reception in Kuala Lumpur at a picturesque

"Balinese style" venue

, complete with Chinese tea ceremony, ginger flower bouquet and Dutch cheese tower. Then off to a magical honeymoon in Chiang Rai, Thailand, made extra special with the enchanting Elephant House we found on Airbnb (we absolutely love unique

Airbnb accomodations

!)

Book writing took up most of my time, with testing recipes coming in at a close 2nd. The secret project I've working on for 6 months is my 1st book – Asian Raw Food Kitchen with MPH Publishing Group (squeal!). This update totally needs a post by itself .

After 2 crazy months of preparation, I have officially moved to Rotterdam, The Netherlands. No more travelling back and forth between the 2 continents for both of us.

Our little house is slowly turning into a cosy home, as I added some feminine touches to the previous man-cave. The latest addition to the house is a gorgeous walnut dining table with mix-match chairs (Big LOVE!). My head is brimming with DIY and refurbishing ideas, pinning away gorgeous inspirations. My clumsy husband can only shake his head in despair at my mere mention of the word DIY. 
Played with hail ice for the first time (double squeal!)

and Wishing for winter wonderland
Even though I've had a couple of long stays in Rotterdam previously, this time around it took me longer to settle down and adapt, especially to the weather. My new nightly companion, is my green buddy in the shape of a hot water bottle, keeping me warm and toasty. A few days ago was -6°C when I woke up at 07:30. As the sky broke into sunrise an hour later, I could see thin layer of ice on rooftops and parts of the ground. This body of mine is just not made for winter. It is perhaps understandable as I come from year-round tropical Malaysia. A 26°C rainy night in my country usually have me sneaking under the blanket.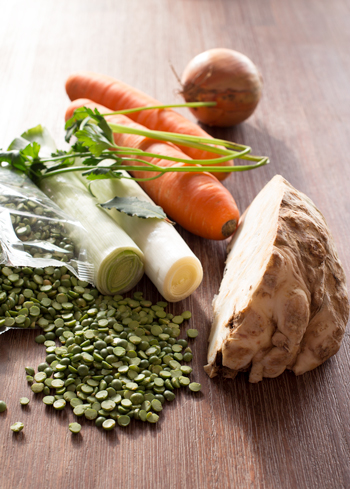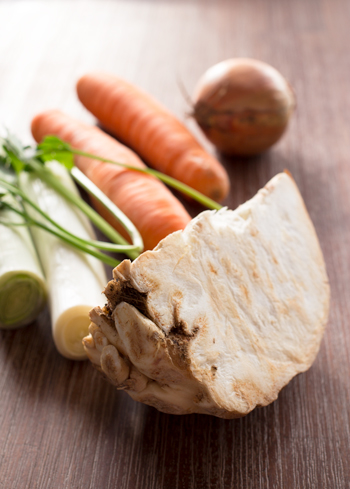 So it is very appropriate to share this split pea soup recipe, which has been my comfort food since my arrival. This is my take on the traditional Dutch Erwtensoep, a hearty winter soup of green split peas, plenty of vegetables and pork, served with slices of rookworst (smoked pork sausage) added before serving. As I do not take pork meat, I omitted it and my Dutch husband did not even notice the difference. I've been making it meatless every since, occasionally adding slices of beef sausage when I crave for some protein.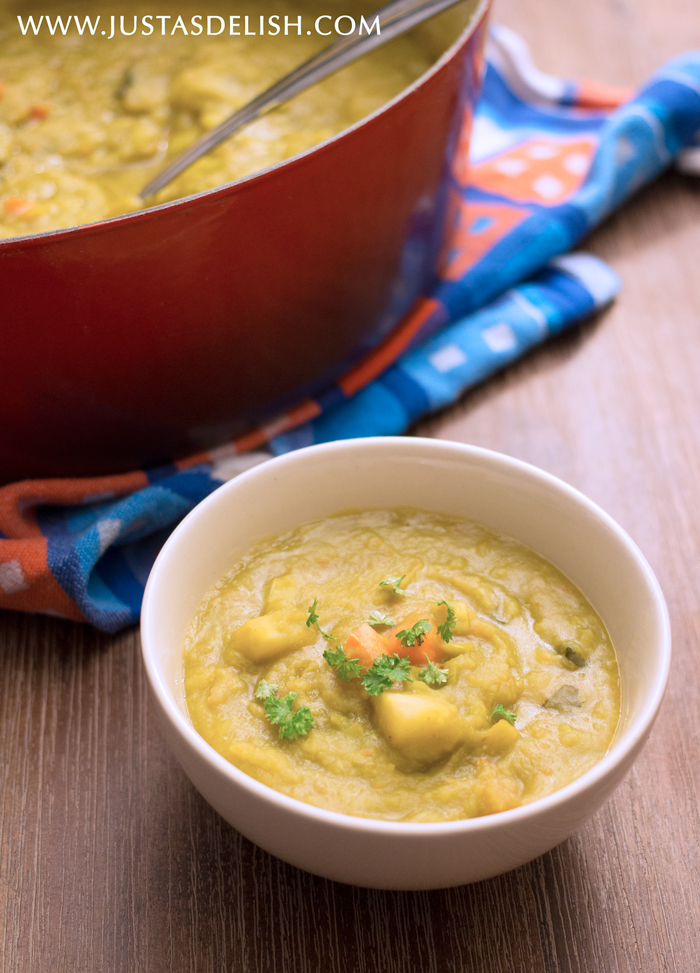 This budget friendly dish is easy to prepare too. Most supermarkets here sell pre-packed ingredients for the soup, which I bought at Dirk supermarket cost only €2,50 to feed 5-6 people; includes 400g of dried split pea, 2 carrots, 1 leek, 1/4 celeriac, celery leaves and 1 bayleaf. The Dutch believe that the traditional erwtensoep should be so thick that you can stand a spoon upright in it. However, I prefer a slightly thinner soup by simply add some more stock. It is easy to freeze too. After a day out in the cold, coming home to a small hot bowl warms me up right away.
Eet smakelijk (Bon appetit)!

Split Pea Soup (Erwtensoep)
Comforting hearty Split Pea Soup, my take on Erwtensoep, the quintessential Dutch winter dish.
Ingredients
400g Dried Green Split Peas - rinsed and cleaned with water
1 Vegetable Stock Cube (I love this organic brand Rapunzel Bullion de Legumes)
2 Carrots - sliced / cubed
1 White Onion - chopped
1 Leek - sliced
¼ Celeriac - cubed
1 Bay Leaf
2 liter Water
Salt and pepper, to taste
To serve: a handful of chopped celery leaf and rookworst/sausage (optional)
Instructions
Place split peas, vegetable stock cube, bay leaf and water in a large soup pot and bring to a boil. Put the lid on the pot and leave to boil softly for 30 minutes, stirring occasionally (the bottom of pot may burn if you don't, I learned the hard way). Skim off any froth forming on top.
Add all the cut vegetables to the boiling broth and leave to cook for another 30 minutes, adding a little extra water every time the soup starts to thicken.
If you are adding rookworst, add it to the soup in the last 5 minutes. When the vegetables are tender, remove the sausage and slice thinly.
Remove the bay leaf and puree the soup with a handheld blender until it become smooth consistency. I prefer my soup to be slightly chunky, so I scoop out half of the soup before blending the mixture in the pot, and add back the chunks into the pot. Season with salt and pepper to taste. Serve garnished with chopped celery leaf and slices of rookworst (if preferred).