Yesterday, I went for my weekly shopping at the pasar malam (Malaysian night market) and bought lots of fresh lovely produce. Even though it's nicer and cooler to shop at the supermarket, I love going to the market. There's something about buying fresh local produce at the morning market or pasar malam. I get to know the sellers, chit chat, sometimes even get tips & recipes 🙂 and bargaining is fun!
Here I am at Taman Sri Serdang pasar malam, the prices are unbelievable!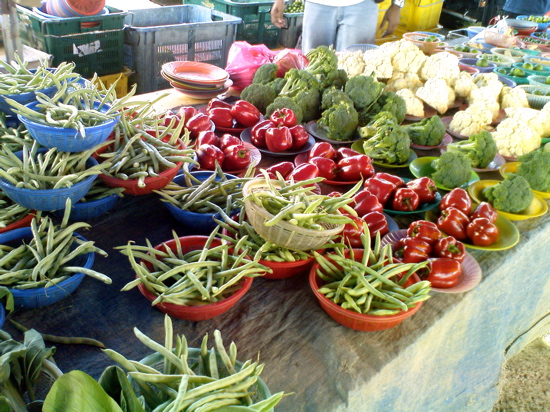 You can get 4 bell peppers/capsicum or only RM1 per bundle (longgok in malay).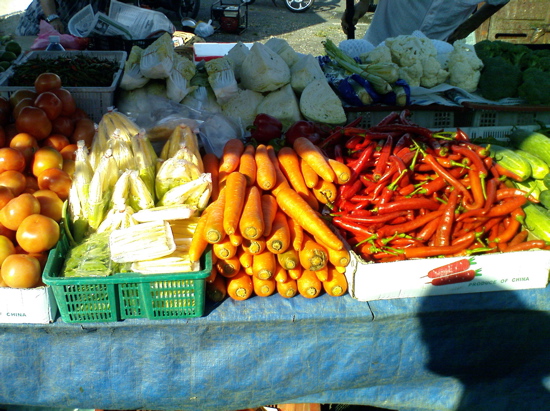 RM20 is enough to buy enough vegetables for a family of 4 to last a whole week.
I always buy fresh local seasonal produce. Most produce from other countries is picked before it is totally ripe to withstand the duress of being transported and distributed. And because they are picked green, many of them will never develop their full flavor. Not only you are supporting local farmers, it is also more likely to have better flavor and cost less. That's a win-win situation all around!
Sometimes I go around to other neighbourhood markets – TTDI, Kepong, Selayang Pasar Borong (wholesale market). Check out your neighbourhood market, and you might be surprised!