Quick and light fridge clean-out Fennel Salad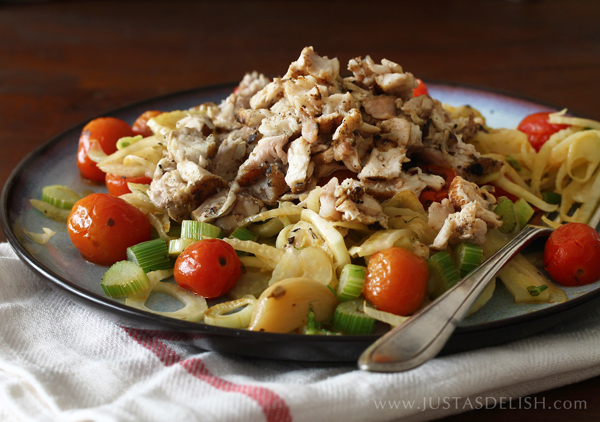 Would you eat something you have not tried before? Or do you prefer sticking to things you are familiar with?
I'm always looking for new ingredients to try, crazy me. I get uber excited when I see something new. Which can (and already did) get out of control. My kitchen and fridge are filled with STUFF begging for me to use them. A bad habit that I'm slowly getting rid of and learning a new habit to only stock up the fresh produce when the fridge is empty. It has been working quite well and it's quite surprising that the fridge clean-out recipes turned out better than expected.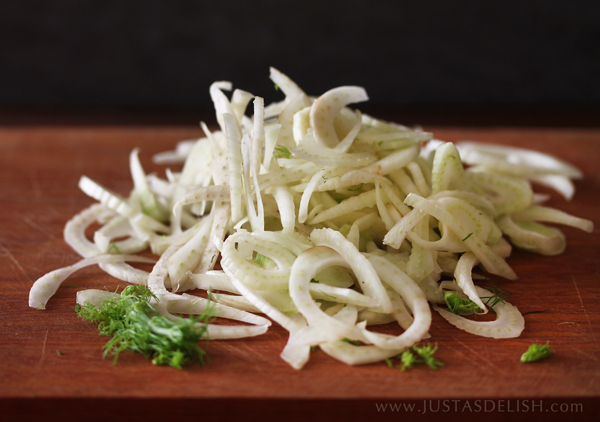 My shopping bags would normally be filled with seasonal local produce. Imported produce only on some occasions. By buying local, I am receiving the freshest possible produce, picked just hours before delivery to store or market. Less carbon footprint and packaging too. When I saw some locally grown fennel and radishes, I just have to grab some. There're more varieties of fresh fruits and vegetables grown locally now, compared to 10 years ago. This is an exciting development for Malaysians. I saw some photos of farms growing figs, apples and even grapes. And not forgetting my kale plants on my balcony. I'm still waiting patiently for avocado farms.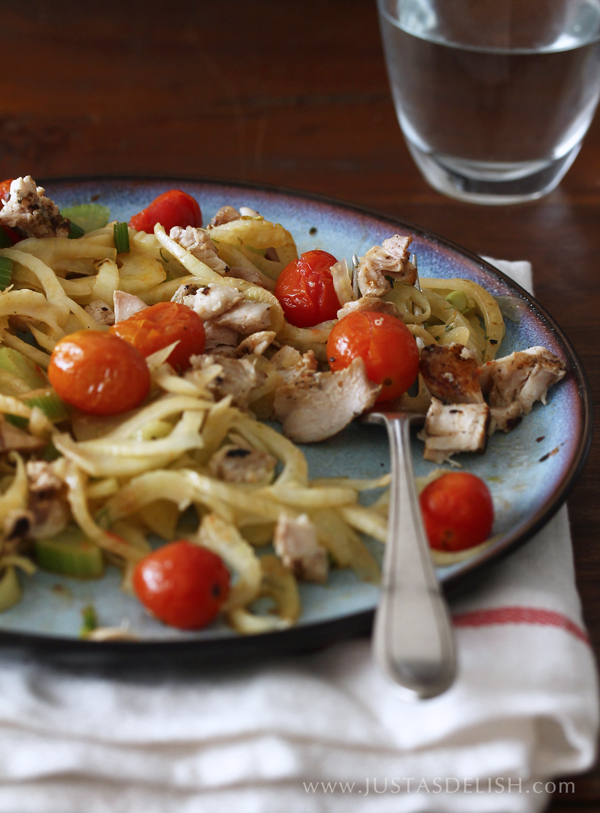 Fennel has such a distinctive aromatic flavour, a mix of licorice and anise) and crunchy texture that I just had to use them raw. I used half the fennel in Baked Salmon Packets with Vegetables (the recipe was superb and stupid easy) and the other half raw in a "fridge clean-out" fennel salad. It's best to shave fennel with a mandoline, or try to slice with a knife as thinly as possible. I toss the fennel with the oil from confit tomatoes mingled with roasted garlic. Pan fried seabass steak, flaked it and top them on the salad. Confit tomatoes recipe is my new discovery from Chef Janice Mansfield, it's a made ahead recipe that can be stored for a couple of days, lovely to have it as side dish, finger food or in salad. Local cherry tomatoes aren't the best varieties because they are grown using hydroponic practice. Hence, slow cooking the tomatoes in oil brings out the intensity of the flavours, then mix with roasted garlic overnight to let the flavours mingle.

Flaked Seabass, Fennel and Confit Tomatoes Salad
Flaked Seabass, Fennel and Confit Tomatoes Salad. Quick and light fridge clean-out salad.
Ingredients
½ head Fennel
1 cup Confit Tomatoes (with the oil) - refer to Chef Janice Mansfield's recipe
150g Seabass steak (or use mackerel/salmon/tuna)
1 tablespoon Lemon Juice
Sea Salt and Black Pepper to taste
Instructions
Shave fennel with a mandoline or thinly sliced with a knife.
Gently toss fennel with confit tomatoes, lemon juice, pinch of salt and freshly cracked black pepper in a large bowl.
Heat up a pan (preferably non-stick) with 1 tablespoon olive oil on medium high. Sprinkle salt and pepper on fish, and place onto the heated pan. Cooking time depends on the thickness of the fish steak. A thin steak may take only one minute on each side to cook. A thicker one may take a couple of minutes. Fish should be still barely translucent when cooked. Break off a piece and test if you are not sure. Do not overcook the fish. Remove from pan from heat and flake the fish (separate the meat) with a fork.
To serve, plate the tossed fennel and tomato, and top with flaked fish. Can be eaten warm or cold.