Ramadhan is a holy month of fasting from dawn until sunset for Muslims refrain from eating and drinking for the muslims. At sunset, a sumptuous variety of food is prepared for (Iftar) breaking fast meal, some of these dishes are only prepared during Ramadhan. I'm excited when my friend Zaid Jeber agreed to share a delicious Middle Eastern dish for the Ramadhan. I knew Zaid 2 years ago when he came to KL for his study. As he is a foodie and amazing cook, we hit off instantly and I'm lucky to have learn so much about Middle Eastern food from him. Zaid is sharing with you Rice Kubba or Aleppo Kubba, a popular and constant dish in Iraq, Syria, Jordan and Lebanon during Ramadhan.
♥♥♥♥♥♥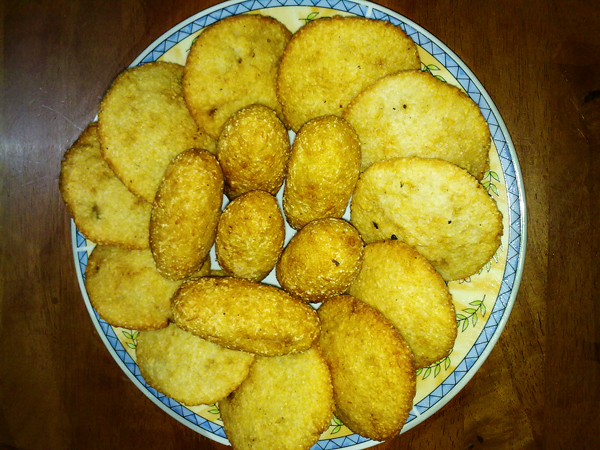 Ramadhan is a fasting month, yet it is also a food celebration month. The Iftar (fast-breaking meal) menu will have all kinds of colorful, delicious food that makes you so eager to try it all. In my country IRAQ people love to cook and eat at home and Ramadhan is an extra occasion to gather the family around a spectacular table fills with all kinds of food, sweets and drinks.
Ramadhan food celebration is more obvious in Asian countries especially here in Malaysia there is Bazaar Ramadhan which means Ramadhan market. It's an amazing experience, when you walk through this bazaar you can smell all kind of spices and super delicious food. Walking through the grilling smoke will make you drool and the golden color of fried food capture your sight and be hold the real colors festival is the Asian Sweets like rain bow looks coming from the wonderland.
As usual Shannon took the opportunity and ask to share dishes about ramadhan food. I was excited and little bit confused which dish should I share?! Then it come to my mind why don't try to make "Rice Kubba". It is very popular in Iraq and in Ramadhan, Rice Kubba is an every day dish on Iftar menu, when it is served with ketchup or chili sauce, nobody can resist IT.

Rice Kubba or Aleppo Kubba (popular in Iraq, Syria, Jordan, Lebanon) and a constant dish in Ramadhan.
Ingredients
500 g rice
250 g minced mutton or beef
Celery bundle - finely chopped
Salt and black pepper
Instructions
Cook the rice as usual but try to keep it little bit hard by adding less water for cooking it, remove it from the stove and let it cool down.
Use your hands or the food processor to mix and transform the rice into a dough. Add some water to make it dough like and prevent the rice from sticking on your hands.
Cook the minced meat with little vegetable oil, add the celery and add little amount of salt and pepper or as u like, remove it from the stove and let it cool down.
Divide the rice dough to small balls, use your hand to open it (make it cup like), stuff it with the meat and close it then press it in between your palms to make it disc like shape. Use some water to lube your hands while shaping the Kubba. Or u can open the rice dough in oval shape and fill it with meat and close it without any pressing to get an oval Kubba shape.
Fry the Kubba in hot oil until it become golden in color.
Kubba is best served hot with vegetables and chilly sauce or ketchup.