Pumpkin Seed Bars & Truffles – guilt-free and nutritious sweet treat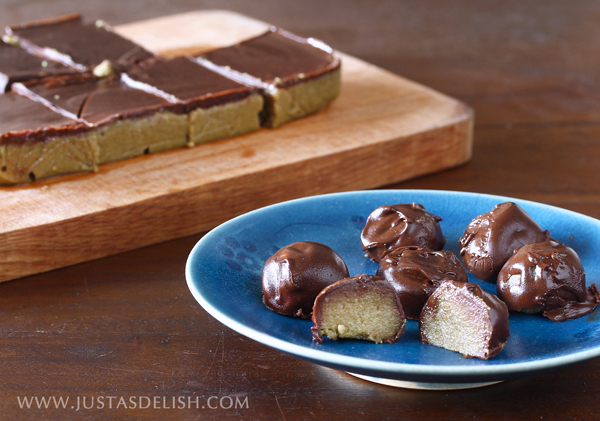 Once you've tried making your favourite nut/seed butters, there's no turning back. For peeps like me who don't get access to good quality nut/seeds butters, a good old handy food processor helps with making your own from scratch a breeze. Like how I made my Pumpkin Seed Butter in minutes. 
What to do with nut/seed butters besides eating them by the spoonfuls? 😀
I have quite a number of recipes that uses nut butters – Big Breakfast Oats, Flourless Peanut Butter Cookie, Peanut Butter Banana Scramble, Homemade Peanut Butter Cups. Oops I've revealed my peanut butter obsession..
Not forgetting to add them into chia pudding, green smoothies, granola and pancakes.. endless..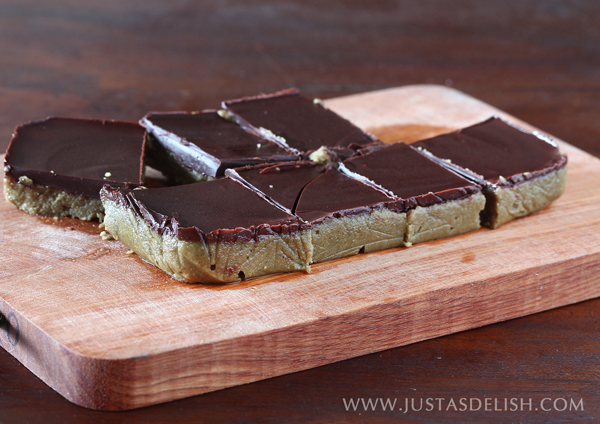 And of course these super easy sweet treats – no-bake bars and truffles.
Guilt-free and nutritious treat. Sugar-free, grain-free, nut-free, dairy-free.. paleo-ish treat. Even though it's a healthy treat, of course like any other treats, moderation is still the key.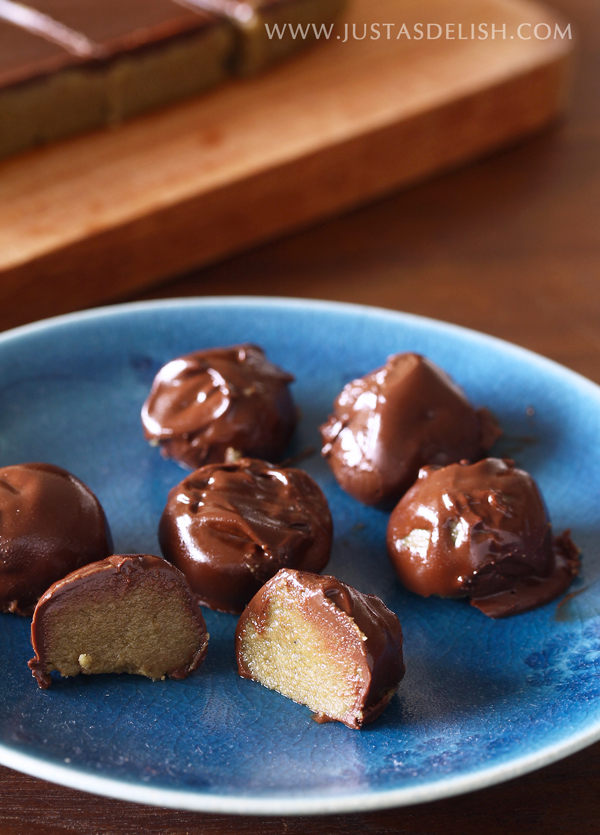 The method is pretty much the same with the peanut butter cups recipe. Combine coconut oil/ghee, sweetener and seed butter. Top/coat with melted dark chocolate and chill to set. The difficult part is waiting for it to set, or just pop a truffle into your mouth after coating with chocolate, just like I did. Just be careful with the dripping chocolate!

Pumpkin Seed Bars & Truffles
Guilt free & nutritious sweet treat with homemade pumpkin seed butter
Ingredients
100ml Coconut Oil (or Ghee) - melted
2 tablespoon Raw Honey (or preferred sweetener)
200g (1.5 cups) Pumpkin Seed Butter
300g 70% Bittersweet Chocolate
Instructions
Mix first 3 ingredients in a bowl and freeze it for 10 minutes.
Melt chocolate in a heat-proof bowl over a pot of gently simmering water.
Remove the pumpkin seed mixture from the freezer and form into 10 balls (2.5cm) with your hands.
After the balls are formed, dip balls into melted chocolate and scoop them out with a fork onto a plate. Place the plate into refrigerator for 1 hour.
Spread the rest of the mixture into a 20cmx12cm container (lined with cling wrap) and pour the melted chocolate over the top. Refrigerate for 1 hour, then they cut them into bars.
Store in the refrigerator or freezer.