The Asian Raw Food Kitchen book release is almost here!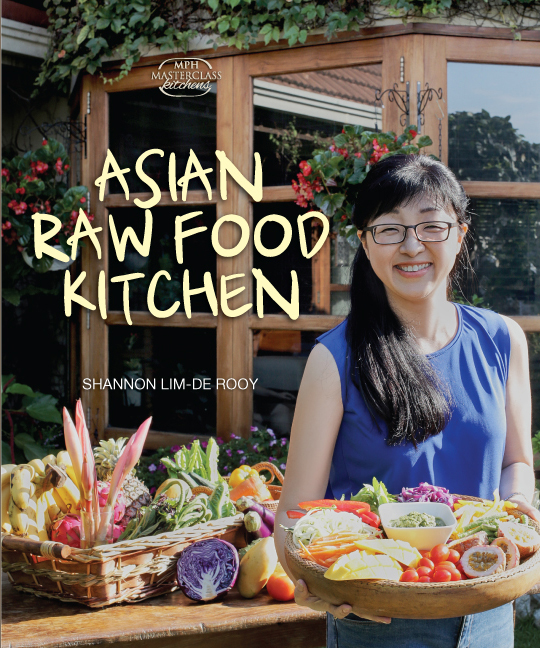 I created a recipe book I'm absurdly proud of. Not for my own achievement, but I am proud that I created something that will bring health and nourishment to you, your family and friends.
Raw Food diet isn't just an approach to eating, it is a lifestyle that will help you look, feel, and be your best. It is the foundation of health and can be enjoyed no matter what your dietary preference is, whether you're a meat eater, vegan, or paleo. You do not have to say goodbye to your comfort foods; I am simply encouraging you to add more of the good stuff to the already rich and varied palette of Asian fare.
Besides the deliciously simple recipes like Mango Lassi, Nori Roll, Kerabu Zucchini Noodles, Coconut Caramel Bliss Balls and Asian Shaved Ice Dessert, the book also includes resources about how to shop for your ingredients, tools and techniques on how to get started and so much more.

The Asian Raw Food Kitchen will be released nationwide in Malaysia on 23rd September 2016. Get your copy at all major bookstores (MPH, Borders, Times, Kinokuniya and Popular) in Malaysia and Singapore. Worldwide delivery is available with orders on MPHOnline.
Meanwhile, I am celebrating with a gift on the first 50 pre-orders of Asian Raw Food Kitchen before it hits the bookstores.

Pre-order promotion details:
1) For every purchase of "Asian Raw Food Kitchen", get one (1) COMPLIMENTARY Nut Milk Bag to make non-dairy milk.
2) This promotion is only for the order of the first 50 copies of "Asian Raw Food Kitchen" from 29 August 2016 – 9 September 2016
3) Customer will receive the FREE item together with the book via delivery.
4) Worldwide delivery is available.
Regardless of your location, order your copy through MPHOnline today. 
If you live around Kuala Lumpur, Selangor and Penang, come to the book tour events in your city! I would be THRILLED to meet you #IRL and celebrate together.