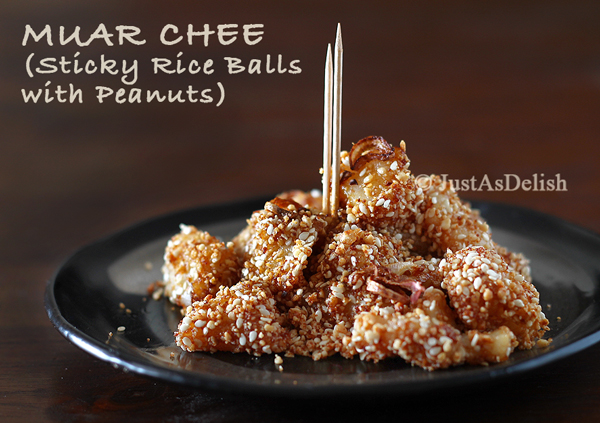 I'm a very simple girl with simple taste buds. It is the simple recipes that makes me happy and savour with a sweet smile. I have savored some of the best fine-dining food – caviar, cheese, terrine, exquisite pastry. However, it's too heavy and luxurious for my taste. No offense to the brilliant chefs, I wanted something without cream or excessive details; I wanted something simple and straightforward like Malaysian food. And one of them is Muar Chee.
Me & my younger sis CH are very fond of Muar Chee, a popular street food sweet treat found in Penang. Muar Chee is made of sticky rice balls coated with sugar, ground roasted peanuts, and sesame seeds. It's kinda like mochi or the filled glutinous rice balls. A small pack of muar chee used to cost RM1, now it's RM2 and yet there's hardly any vendors selling this. Whenever we see a muar chee vendor, we will definitely buy 1 packet Muar Chee to share and ended up always fighting over the last piece. Yes we do have some sisterly rivalry, but I'm usually the one who gives in (or in reality gets bullied) 🙂
So I made myself some muar chee last week, and it's actually quite easy. Just like how the street vendors do it.. steam glutinous rice paste and prepare ground peanut mixture. Cut a small piece of glutinous rice paste, transfer it into the ground peanut mixture, dice the muar chee paste into small cubes and coat them with the peanut mixture. The only thing I dont like doing is roasting peanuts and peeling the skin. It would be much easier if you can buy ground roasted peanuts.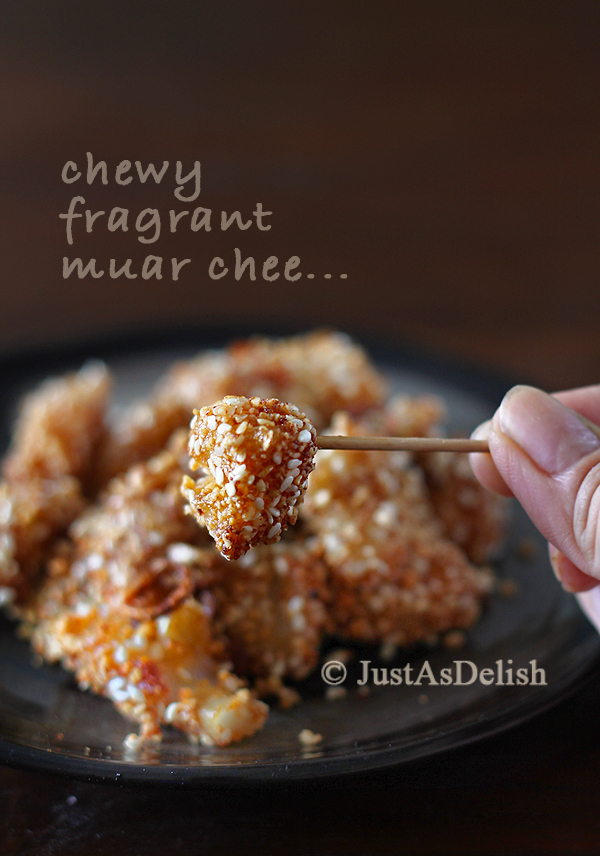 My muar chee turned out very well and tasted almost the same compared to the real ones. Adding a bit of butter does makes the difference. So tasty &  deeply satisfying.
I am submitting this post to Malaysian Food Fest, Penang Month hosted by Alan of Travellingfoodies
♥♥♥♥♥
Now for an announcement, I'm excited to announce the 5 Nourish! magazines giveaway goes to:
Joyce
Vivianpangkitchen
kellie@foodtoglow
tanja@tanjascookingcorner
Phong Hong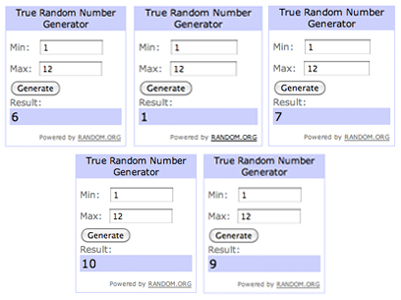 I will contact the winners for your address. Hope you enjoy the magazine, ladies!

Penang Muar Chee
Ingredients
270g (2 cup) Glutinous Rice Flour
2 tablespoons Tapioca Flour
375ml (1½ cup) Water
Cooking Oil
1 Shallot - thinly sliced
Roasted Peanuts
100g Peanuts
2 tablespoon Pure Palm Sugar (white sugar is used traditionally)
1 tablespoon White Sesame Seeds
1 teaspoon Butter - soften at room temperature (lard is used traditionally)
Instructions
Lightly dry roast sesame seed & peanuts on the pan/work separately. Alternatively you can use the oven to roast.
Remove skin from peanuts and finely grind using food processor.
Heat the wok with 1 tablespoon oil on medium heat and fry the shallots until crispy.
Combine glutinous rice flour and tapioca flour with water to form a batter. Transfer the batter into a greased small tray or heat proof plate.
Add water on the wok to steam the batter over high heat for 10 minutes until the glutinous rice paste is completely cooked through in the center.
In a deep plate, mix the ground roasted peanuts, sugar, sesame seeds and butter well.
Cut a small piece of the rice paste using a cutlery knife, drop it into the peanut mixture and cutting the rice paste into smaller pieces. Coat well with the mixture, dish out and serve immediately with some fried shallot crisps.
Notes
Note: This flour water ratio gives a chewy (qq) texture, the original way. If you prefer a softer texture, add a little bit more water. Butter is optional, but it makes the peanut mixture more aromatic.