With 3 days of Hari Raya Aidilfitri celebration & festivities, I'm feeling rather lazy today. So this post is specially reserved for occasion like this. A short & sweet post about my breakfast oatmeal variation or creation.
I discovered or created this oatmeal variation after I posted my Banana Oatmeal recipe. With my usual oatmeal, I top it with loads of fresh fruits, nuts, seeds, peanut butter, grated coconut, jam/fruit preserve.
Then the big AHA moment.. why not use some Chinese Herbal ingredients?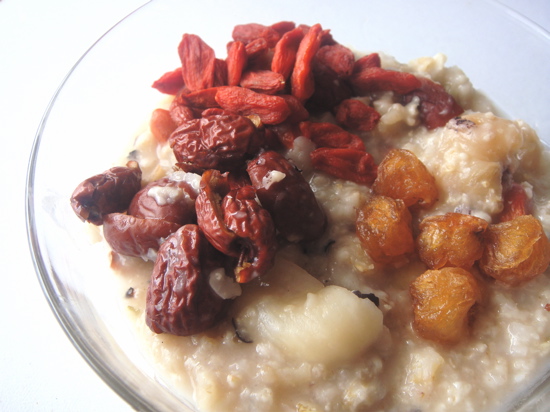 DRUMROLL… here I present my Oriental Oatmeal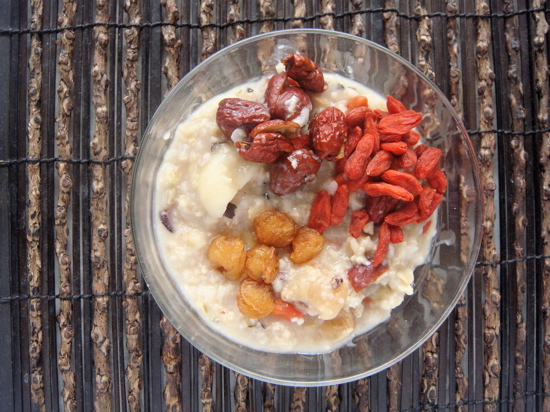 Put a handful of Dried Red Dates (Jujube), Wolfberry / Gojiberry, Dried Figs & Dried Longan to cook with oats & milk. Top with more dates, wolfberry, figs & longan..
Nom nom nom..
For complete oatmeal recipe, refer to my Banana Oatmeal post.
Well maybe someone have already thought of this before, but I'm happy as a bunny when I discover this 😛 Share with me if you have other variations 🙂
Just As Delish, or even better