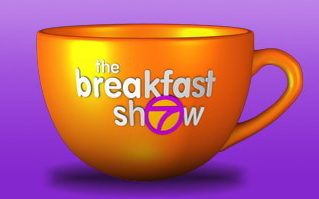 Hello there! For those who came here after seeing me on NTV7 Breakfast, thanks for watching & not switching channel 🙂 If you are wondering what I'm talking about, you have to click this link to watch me on NTV7 Breakfast Show (live streaming). I'll upload the video of the show soon. I was sharing some recipes on flavouring up the plain yogurt. You can view the video here.
If you hardly eat plain yogurt, you are missing out on the various delicious ways to enjoy yogurt. Forget about the flavoured sugar loaded yogurt tub. Mix & match your own favourite flavours.
Here's the recipes link to the 4 ways I've shared.
Breakfast Granola Yogurt Parfait
Passionfruit Yogurt
Chocolate Yogurt Sundae (from princessmisia.com)
Fruit Lassi
Want to make your own yogurt? Click here for the recipe
Enjoy and have a yogurtful day!