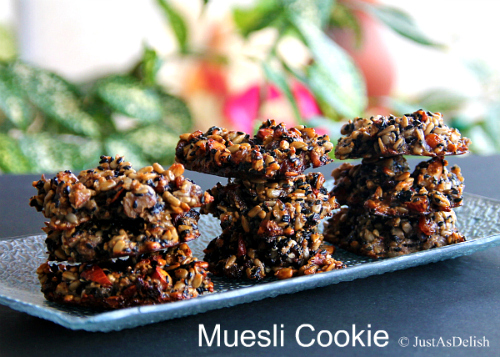 You might have noticed that I have a long list of Snacks Recipes here.. I have to admit, I am guilty of always looking for things to munch! Because of my mid-day (more like whole day) snacking habit, I am constantly looking for healthy snacks ideas.
One of my favourite snack to carry with me when I travel is a bag of raw nuts & dried fruits. Eating nuts and seeds are a great way to add vitamins, minerals, fiber, and essential fatty acids (like omega 3 and omega 6) to your diet. This snack not only keep my hunger pangs away, it keeps me occupied when I crave for something to munch during flights or drive. I also noticed that eating nuts can provide a sense of fullness or satisfaction that actually results in me eating less of other high-calorie, high fat foods. Does that happen to you too?
Instead of bringing loose nuts & fruits during my recent trip to China (read about it here), I made them into Muesli Cookies. Use your favourite nuts/seeds/dried fruits and just add egg and honey. As there is no flour added, these are chewy cookies instead of crunchy.
Not only these Muesli Cookies are tasty, they are easy to carry as well. Healthy Nutritious Guilt Free Cookies.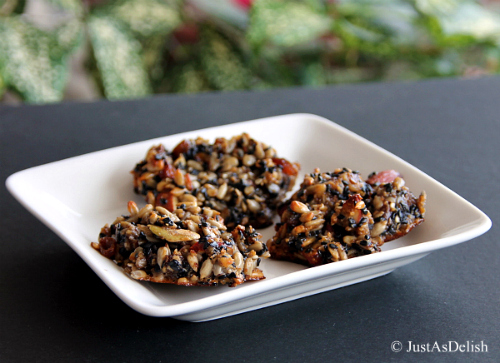 Muesli Cookie - Just Nuts, Seeds & Egg (Gluten Free)
Ingredients
1 Large Egg
150g Nuts & Seeds of your choice (I use chopped Almond, sunflower seed, pumpkin seed and sesame seed)
50g Dried fruit of your choice (I use raisins)
2 tablespoon Honey (I prefer less sweet, you can add more).
Instructions
Preheat oven to 375C. Line baking tray with baking paper.
Mix all ingredients well in a bowl.
Place 1 tablespoon of mixture on the baking paper, flatten like a cookie and have a small gap apart each cookie. Bake for about 10-15 minutes until cookie turn brown.
Place cookies on wire rack to cool and store in air tight container or zip-lock bag.

♥♥♥♥♥
Now here are the giveaway winners.  Congratulations to the winners!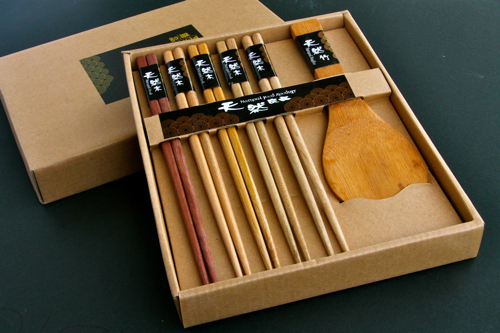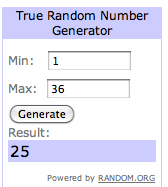 Wooden Chopstick Set: Congrats Kat!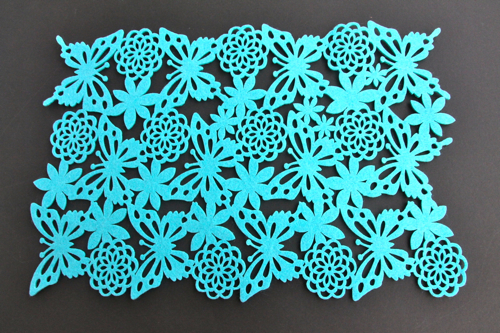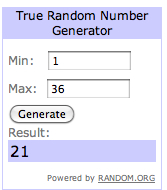 Felt Table Mat: Congrats Cynthia!
I hope you two will enjoy the gifts and I'll be contacting you soon.  Thank you everyone for participating this giveaway!