As I have written in my previous Dolma post, my business partner came back from Syria with many interesting kitchen gadgets & food finds. This is a continuation post with some interesting food finds from Syria..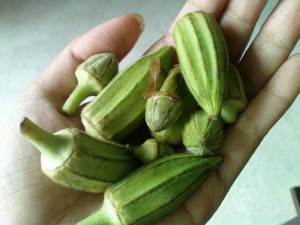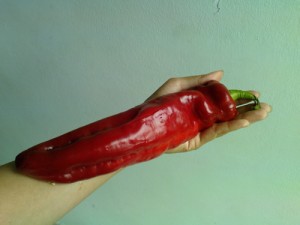 From Syria: Tiny Okra vs Gigantic Chilli ?
I love these fresh Syrian cheese, especially the braided cheese. It has a very fresh, milky taste, with a firm but elastic texture. Braided cheese is salty white cheese made up of thick strands of cheese braided together. When the cheese is formed, it is warmed again to make it soft and slightly gooey. Then, the strips are pulled to create a shiny and highly elastic cheese, which is formed into tight braids.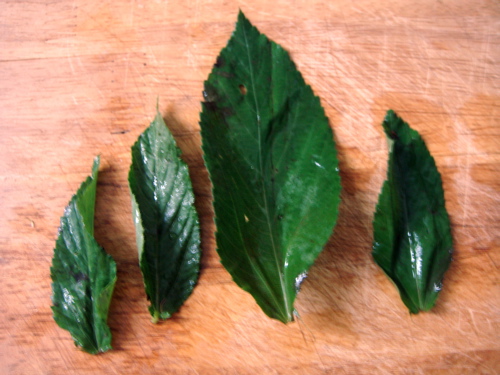 Lastly, is these fresh Molokhia leaves – which I have no idea what they were or what they taste like. So off I go to Google.. Molokhia in Arabic (also known as Jute Mallow or Corchorus) is a plant with its fiber produced into jute and its leaves as a vegetable. Molokhia leaves has a slippery consistency much like okra, and it's a commonly eaten in Egypt and Middle East. The Egyptian recipe is made with rabbit (OMG!) and it is said to be the meal of the Pharaohs, as only the wealthy would indulge in it. It can also be cooked with chicken, duck or beef (Thank God!) and most people use dried leaves sold at Middle Eastern stores.
Armed with the recipe found online and feeling adventurous, I gave this recipe a try.. and of course substitute with beef. I thought this would be something fun & interesting to share.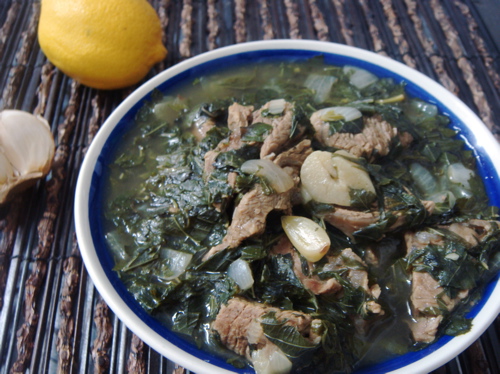 Verdict:
To my surprise, it actually taste good. My man says it tastes almost similar to the one he tried in Egypt, and he recommends to add some spices like cinnamon/cardamon to give the stew more flavour. Hmm.. maybe might try it again if I can find the dried leaves..
Update on 5th January 2012: I found dried Molokhia leaves sold at Carrefour! Time to cook this soon..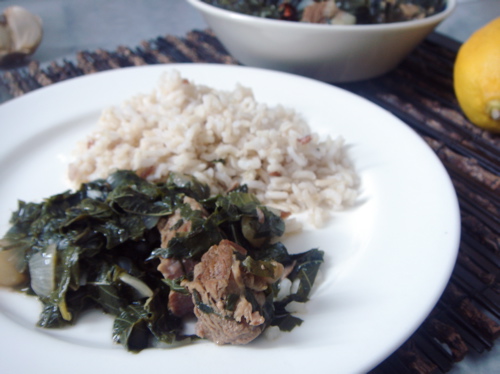 MOLOKHIA (EYPTIAN STEW)
Adapted from SBS Food
Stew:
300g Beef Shank or Stewing Steak – cut into 5cm/2 inch pieces
300g Frozen/Dried Molokhia Leaves (I use the fresh leaves) – chopped
5 Garlic Cloves – crushed
1 tablespoon Lemon Juice
1 Bay Leaf (optional)
1 large Onion – coarsely chopped
3 tbsp Vegetable Oil
Salt and pepper for seasoning
Garlic Sauce:
3 Garlic Cloves – crushed
½ teaspoon Ground or Fresh Coriander (optional)
1 tablespoon vegetable oil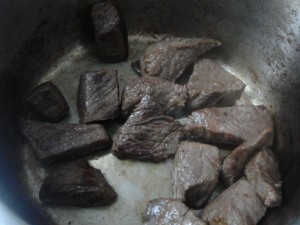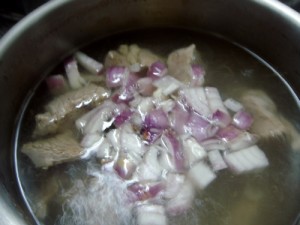 1. In a medium pot, saute the beef pieces and onion with oil until brown.
2. Add 200ml of water, salt, pepper and bay leaves. Bring to boil and simmer on low fire for about 30minutes, or until meat is tender.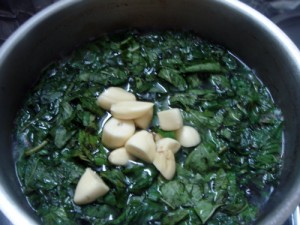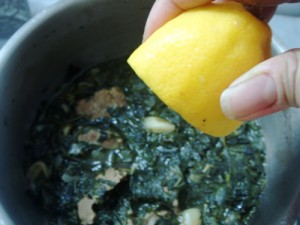 3. Add Molokhia Leaves and garlic. Leave to simmer, uncovered, for 10 minutes.
4. Switch off the fire and add garlic sauce into the Molokhia. Season with salt and pepper to taste. Top with lemon juice and dried chili flakes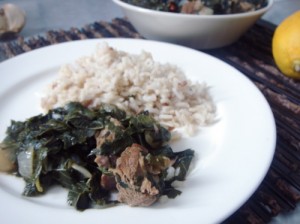 5. Serve with rice.
Garlic Sauce:
While the Molokhia is boiling, in small saucepan heat 1 tablespoon oil with the crushed garlic and coriander, and stir until golden brown.
♥♥♥♥♥♥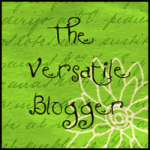 A few weeks back, I was given The Versatile Blogger Award by Joanna of Chic & Gorgeous Threats. Thank you Joanna & my apologies, I did not have the time to post about this until now. Joanna is super talented and  her gorgeous cakes & treats are to-die-for, please check out Joanna's site
I started this blog 3 months ago, not knowing what to expect. Never crossed my mind that I would meet so many talented bloggers and cooks, and having them as my friends is such a blessing. I'm loving every minute of blogging, cooking and inspiring others to start cooking with wholesome food.
Part of the award is that I have to share with you 7 things you may not know about me and pass this award to 15 bloggers, who are wonderful inspirations, supporters and friends.
Ok, 7 Things You May Not Know About Me:
1. I dont own any cookbook until i start this blog! Most recipes are in my head or or i would call my mama. My first cookbook Jamie's Kitchen was my birthday present from my dearest
2. I love elephants! I have a small collection of everything elephants
3. I become extremely grumpy when i get overly hungry, please stay 5 metres away from me
4. I hate vegetables when I was a child. I learnt to eat more greens when I was studying in Australia because vegetables are cheaper than meat! and now I love my vegetables!
5. Another passion of mine is travelling for food – i love finding where and what the locals eat.
6. I enjoy drafting my blog post on my mobile, sometimes while waiting for appointments or while stuck in the traffic. Inspiration just come at odd places!
7. I studied marketing, end up working in event management and now I run an events company specialising in hot air balloons. and the strange thing is I'm not much of an outdoor person 😛
The 15 Bloggers who I called my Foodie Friends are:
1. Angie of Angie's Recipes
2. Alisha@The Magic of Spice of The Arden Epicure
3. Alyssa of Mom De Cuisine
4. Babe_Kl of Babe In The City KL
5. Katherine Martinelli
6. Kristy of My Little Space
7. Little Corner of Mine
8. missyblurkit of 3bittersweetlemon
9. Nami of JustOneCookBook 
10. Naoko of Naoko's Cooking
11. Ping of Ping's Pickings
12. Slyvia of Peaches and Donuts
13. Sissi of With A Glass
14. Val of Food Expressed
15. Yueky of Desperate Housewife in Holland
Till then, have a Great Weekend!