Last week, I found some agar agar in my kitchen which was long forgotten. Agar agar is a gelatinous substance derived from algae, commonly used in Asian desserts.
I decided to experiment with these agar agar (instead of packet mango jelly) to make mango pudding (Asian style) and see how it turns out. Every time I dine at Dim Sum restaurant, I have the urge to order mango pudding because it's so refreshing. Are you like me?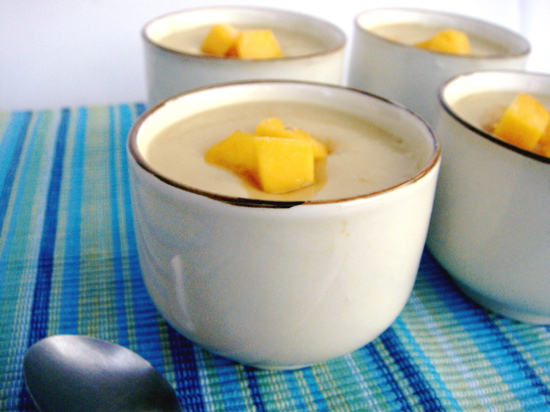 Agar sets at room temperature in about an hour, therefore preparation is fairly quick and easy. One of the beautiful things about agar is that after it sets and the texture is either too firm or too soft, it can be melted again over medium heat, readjusted, and then reset. In my first attempt, I found the pudding was too firm as it starts to set. I pour them back into the pot, reheat it, add more water and Perfect! If only so many other dishes can give me a second chance 🙂
I made these pudding just before sunset and I was scrambling around trying to setup for the photos as quick as I can, to catch the light. Can you notice the difference in the blue tint on the photo above and the one below? As the sun sets, there is less exposure and the white backdrop turns slightly blueish.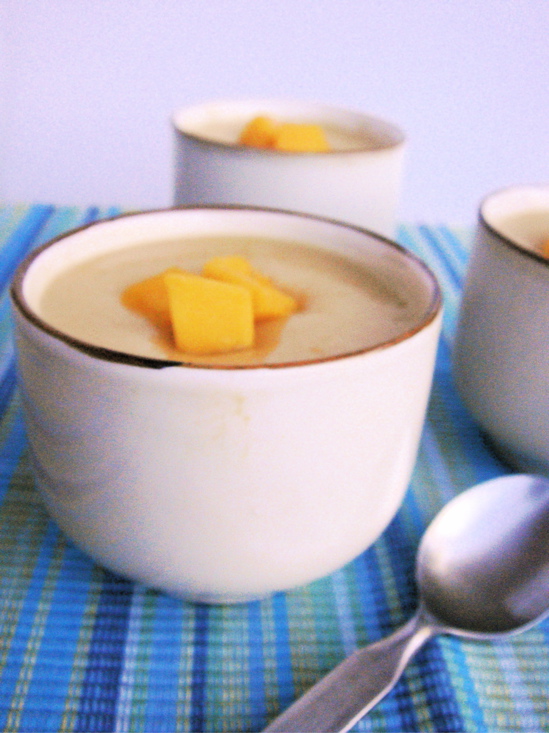 MANGO PUDDING
5 gram agar agar or agar agar powder
2.5 cups (625ml) water
1 cup (250ml) evaporated milk
2 mangoes – cut into chunks
4 – 5 tbsp sugar (depend on how sweet you like it)
1. Puree the 1+1/2 cup mangoes in blender until smooth. Set it aside.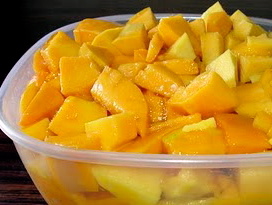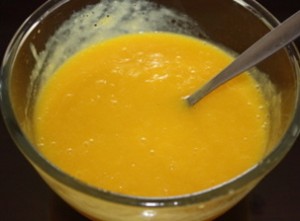 2. In a small pot, bring the water and agar agar to boil. Lower down the heat and let it simmer until agar agar dissolve.
3. Add in the mango puree, balance 1/2 cup cut mangoes, milk and sugar. Turn off the heat immediately when the mixture boils or else the milk will curdle. Taste if the sweetness is to your liking.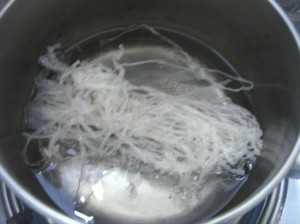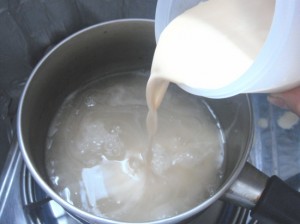 4. Pour it into the mould or small cups and let it chill in the fridge before serving.
5. Serve with fresh mangoes/fruits and evaporated milk.
Verdict:
The texture is not as soft as the ones I made with mango jelly, this recipe gives a firmer texture. Taste is just as refreshing. My sis CM gives a thumbs up!