I totally forgotten about this post that was supposed to follow after the Mini Carrot & Rosemary Scones post last week.
To recap, I braved my 1st attempt on a scone recipe for my friend's gathering. Not willing to take the risk of having a failed attempt on the actual day, I definitely had to try out the recipe and have testers for these scones! Due to my indecisiveness, I had to try out 1 savoury & 1 sweet recipe – Mini Carrot & Rosemary Scones (posted last week) and Lemon Poppy Seed Scones.
I used the same recipe base for both scones, just swap the flavour ingredients and salt with sugar. Did I mention how simple it is to make scones? Just minutes.. I used a small plastic cup to cut out round shapes scones – to make mini scones. If you prefer bigger scones, use bigger glass or container caps. I love the lemony flavour and fragrance in bakes, speaking of which – I miss my Lemon Poppy Seed Cake..
Brought these little yummies in a basket to my ladies mastermind gathering.
The verdict? The scones finished quickly over tea & coffee, together with laughter and joy. The next day, one of them requested me to bring her some again.. 🙂
LEMON POPPY SEED SCONES (Recipe from Sunita's World)
Makes: 15 mini scones
1 & 3/4 cup Wheat Flour
grated zest of one large Lemon
2 tablespoon Poppy Seeds + a little extra for topping
3 teaspoon Baking Powder
4 tablespoon of Brown Sugar ( I used raw cane sugar)
4 tablespoon of Olive Oil
4 tablespoon Lemon Juice
7 tablespoon Plain Yogurt (I used my homemade yogurt)
Milk for brushing the tops
1. Pre heat the oven at 200 deg c and lightly dust a baking tray with flour.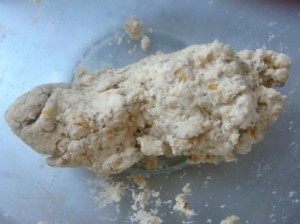 2. In a bowl, add all ingredients and combine with the fingertips into a craggy dough. Do not knead or over mix.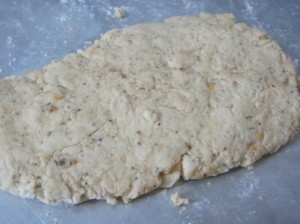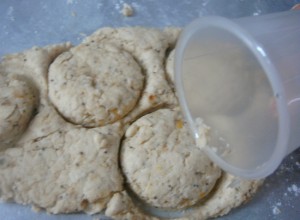 3. Using a rolling pin or your hands, roll out the dough to about 1 and 1/2 cm thickness. Using a 3cm diameter cup or bottle cap, cut out the rounds and arrange them on the prepared baking tray. Gather the leftover dough and repeat till all the dough has been used up. I got about 15 scones.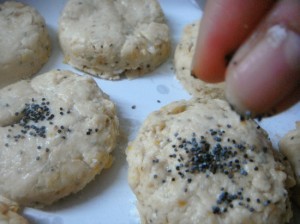 4. Brush the tops with a little milk and sprinkle a few poppy seeds on top.
5. Bake for  20 minutes or until the scones turn light brown. Cool the scones on the tray for a few seconds and then transfer them to a rack to cool completely.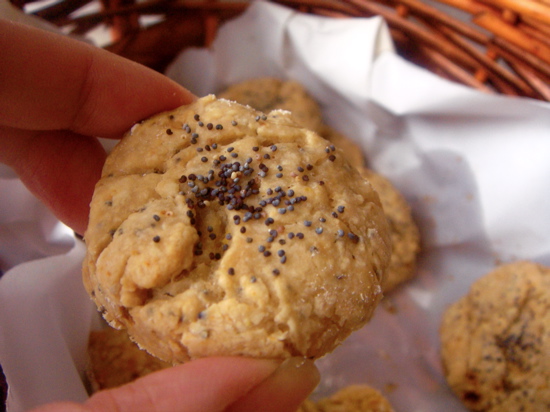 Yay I made scones – finally! Next, going to try traditional English Scones with Cream & Jam.. I think I deserve an occasional indulgent 🙂