What a year 2013 has been. How do you measure what makes what makes a "good" or "successful" year? Some people measure it if they have completed their New Year resolution. I measure it with growth. Have I grown (mentally, emotionally and spiritually) to the person I was the year before? The word "Growth" is often referred to as a positive change, however more often than not we fail to remember that there's a lot of struggles to get from point A to Point B. I would like to acknowledge not only my accomplishments, but also address some of the challenges that came along with year 2013..
When I started JustAsDelish in 2011, all I wanted was to inspire people out there to take charge of what they put into their body. I don't want what happened to me to happen to others. I don't know how I would do it, I just shared my journey and experiences on this little blog. It never crossed my mind that I would be doing a TV appearance, writing for a print magazine, conducting talks and cooking demonstration & class.
All these achievements are a major boost in spreading my message to a much larger audience. But along with these achievements, there were definitely sacrifices I needed to make. One of my biggest challenges was to find that perfect work/life balance. I definitely got overworked this year. As my health improved tremendously earlier this year, I pushed myself with more work projects than I could handle. I put sleep, fitness, health, and beauty on the back burner, and I had a couple of health relapses. That is why my blog postings have been inconsistent, some months it will be full of postings, some months I just had to take it slow and recharge. I had a hard time juggling between handling the blog, replying comments, visiting other blogs and interacting with my readers on social media platform. My apologies if you felt you have been ignored, it's not done on purpose. While I continue to search for a healthy work/life balance, I would love to hear your advice on how you do it..it's definitely on the top of my 2014 list.
Another challenge? Learning how to balance out creativity. To be honest there were a few months when I found myself in a writing slump. I was feeling uninspired, and what once was fun all of a sudden became a mundane. Here I'm trying to inspire all of you when I personally felt uninspired myself. Luckily I have friends and blogger friends that helped bring me out of the uninspired place. 2 new love in my life – a new relationship and tiny edible garden has been my constant joy and inspiration.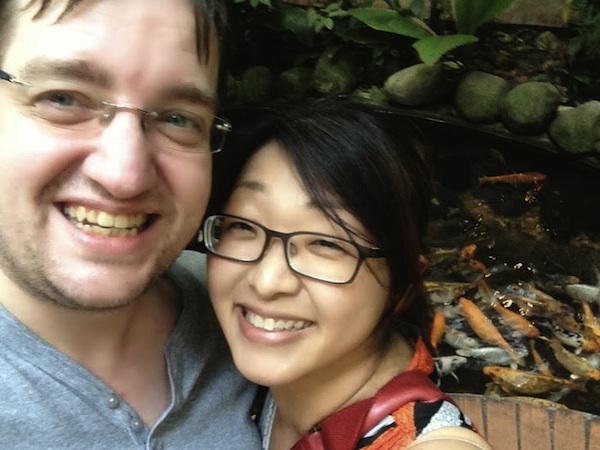 Lessons learned? Don't get too caught up with the day to day nitty gritty details. YOU need to constantly feed your soul with inspiration, discovering different cultures and new ideas, engaging with passionate people, and of course my favorite Traveling the world.
Speaking of travel, I travelled a LOT this year. Thailand, Philippines, The Netherlands, UK and Singapore one too many times. Every time I travel, I get inspired by the new places, food and culture. and of course totally relaxed and recharged.
I always made it a point to attend workshops/class to improve a skill every year. Learning from the experts gives me a new outlook and renewed inspiration.
One of the most memorable experience is competing in Asian Food Channel's 2013 KL Foodie Face Off.  Even though it's my second competition, I was still a nervous wreck as it's not just a test of cooking skills. The competition was indeed an eye opener, I learnt a lot on where I need to improve further.
What may seem impossible when I first started my journey in 2011, everything turned out better than expected. It's possible! As I finish the recap of the ups and downs in 2013, I'm think it's safe to say it has been an AMAZING year of growth!
Last but not least, thank YOU for your continuous support and coming on this journey with me… a journey to discover healthy eating and to inspire one another.
Cheers to another amazing year!