Most Malaysians of my generation and before, grew up with sweetened condensed milk (susu pekat manis) as an essential sweetener to our daily beverages – from Teh Tarik (Pulled Tea) at the local coffee shop to making Milo at home. In fact, the condensed milk could often make or break the taste of your favourite drink. During my childhood, there is nothing more satisfying than spreading condensed milk over toast and butter.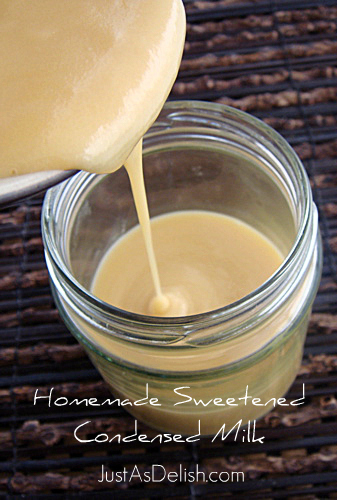 With canned condensed milk so easily available, why make my own? Because I prefer not to put these ingredients found in the can – food additives, stabilizers and "natural" flavouring", into my body. Basically condensed milk is just milk and sugar cook until evaporated and thickens. Use full cream (full fat) milk to get the best flavours. Most recipes I found online uses milk powder, well.. don't get me started talking why I prefer not using milk powder.
I get fresh milk (RM5 for 1.5 liters) from the University Putra Malaysia (UPM)'s farm in Serdang. The veterinary faculty's farm has various farm animals and the cows are milked daily & pasteurized by the vet students. Cheaper than the carton milk, most of their customers are foreign students studying at UPM.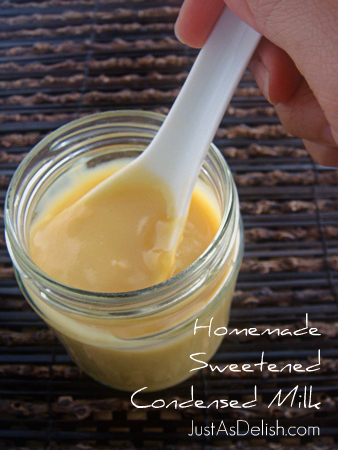 The condensed milk became slightly yellowish because I missed out a few stirring and got it a bit burnt. I read about someone using slow cooker without closing the lid that does not require stirring, but it takes more hours. I will try that next time.
Why did I make condensed milk? Because Nigella Lawson is addicted to the Breakfast Bars that uses condensed milk and I couldn't get it out of my mind. Time for some healthy indulgence.. Stay tuned Click here for the Breakfast Bars post!
As Condensed Milk is very much part of Malaysian food scene, this recipe definitely has to be submitted to Muhibbah Malaysian Monday! December Round-up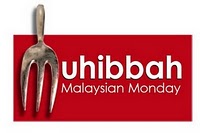 Update 11 August 2012 – Many readers have successfully made non-dairy condensed milk with this recipe (read the comments section), you can try with soy milk, nut milk or coconut milk.
Update 5 Nov 2012 – Many have request for the UPM address for fresh milk, I'm sorry that I don't have the exact address.
From KL, go towards the Mines Shopping Center, UPM is further after that. Look for Hospital Serdang signboard & UPM golf course. The building is called Sales Gallery, near the UPM golf course. The sales gallery is selling produce of the UPM farm-veggie, meat, milk, etc, only open on weekdays 8am-5pm.
I have stop getting milk from UPM after moving away from Serdang. now I'm getting fresh milk from Pastry Pro in Taman Bukit Maluri, Kepong.

Homemade Sweetened Condensed Milk
The healthier substitute of the canned condensed milk, using milk and sugar cooked until volume is reduced by half. Use it to sweeten your beverages, desserts, and toast!
Ingredients
1 liter milk
1 cup granulated sugar - greatly reduced from the recipes I found online (or use brown sugar / honey)
1 tablespoon butter (Optional - to thicken the milk)
Instructions
In a heavy-bottomed pot, bring the milk and the sugar to a boil over medium heat.
Reduce the heat to low and simmer very gently for about two hours (yeah, I know..) until the volume is reduced by half. The mixture should be barely simmering and never bubbling at any point. Stir every 15 minutes or so to keep the milk from forming the "skin" on top. I forgot to stir and the milk burnt slightly and turn yellowish instead of remaining white.
After 2 hours, stir in butter.
Remove the pot from heat and let the milk cool. The mixture will thicken further after it has cooled.


Notes
When refrigerated, homemade sweetened condensed milk has thicker consistency than the commercial one. You can add a few drops of water and whisk it lightly to get a thinner mixture.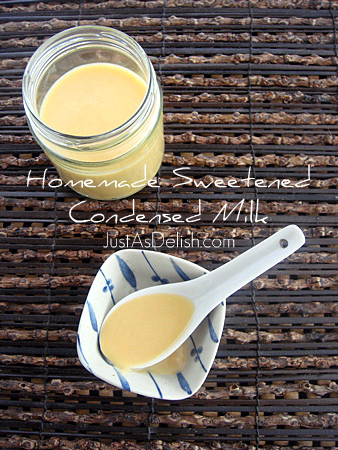 Ohlala – I almost wanted to lick the whole pot clean