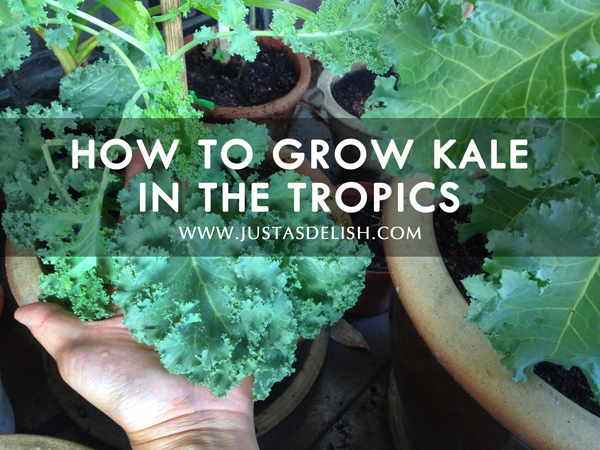 I first got to know about kale 2 years ago. Everyone – bloggers, online health sites, magazines and even chefs were raving about this super veggie. I had my first taste of kale last year during my Europe trip, and made it a point to get some seeds back to plant them. Many of you were curious how I grew this winter vegetable, so here's my little guide on How To Grow Kale In The Tropics.
Kale or borecole, is a vegetable with green or purple leaves, is a species of Brassica oleracea that includes cabbage, broccoli, cauliflower, kale, brussels sprouts, savoy, and Chinese kale (kai lan). These are also known as Cruciferous vegetables, the Super Veggies with vitamins, fiber, and disease-fighting phytochemicals, recommended to include a few servings into our weekly meals.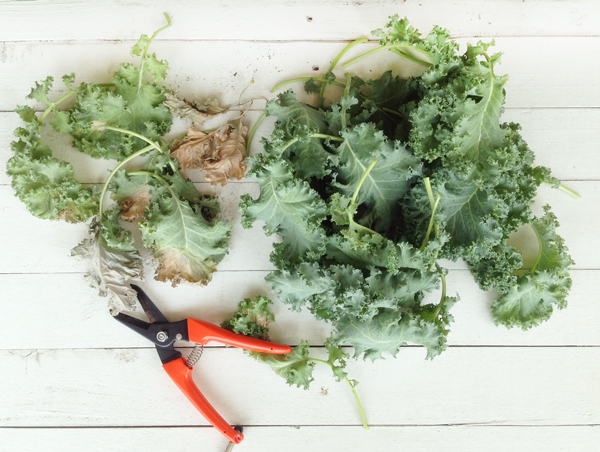 Kale is a common winter vegetable in Europe, as it tolerates frost and sleeps happily under the snow. I was told kale tastes sweeter and more flavourful after being exposed to a frost. If kale is hardy enough to tolerate frost, I think it can survive the tropics. With that in mind, I planted the curly kale seeds in November on my apartment balcony in Kuala Lumpur. After 7 months, I found the plants do not require much care and are really hardy even in the tropics. The average temperature in Kuala Lumpur is 30C throughout the whole year.
How to Grow Kale
Stage 1: Starting your seeds
Sow seeds in small pots filled with a mix of soil and fertilizers/compost. Place the seeds 1 inch deep. Keep the soil around the seedling evenly moist throughout its growth, but allow the top layer of soil to dry between watering. Make sure they are placed in a shaded area. Keep the kale plants away from direct sunlight, it will burn the leaves. I place my pots in the shade, with indirect sunlight.
A note on quantity: If you plan to use kale on a regular basis, you'll need at least 2-3 plants per household member.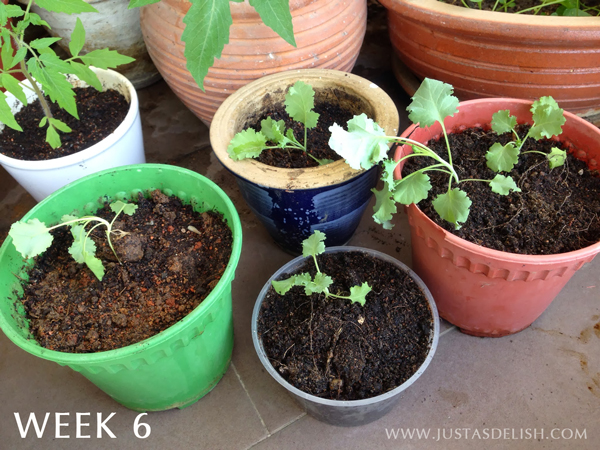 Stage 2: Transplanting seedlings
After 3-4 weeks, three to four true leaves will be begin to form. The plant will usually be approximately 3-4 inches high. The planting area must be shaded. Before transplanting, distribute a good amount of organic fertilizer (I use epsom salt and grind coffee) over the area you will be using and work it into the soil. If you are planting in pots, plant 1 seedling per container.
No matter the shape of the stem, set the transplants perpendicular (90 degrees) to the ground so they will grow straight up, and place them deep enough to support the plant, but no further than the base of their first leaves.
I did not transplant my seedlings until after 6 weeks, and the seedlings remained stunted in the small pot. Both plants started to flourish after transplanted to deeper pots.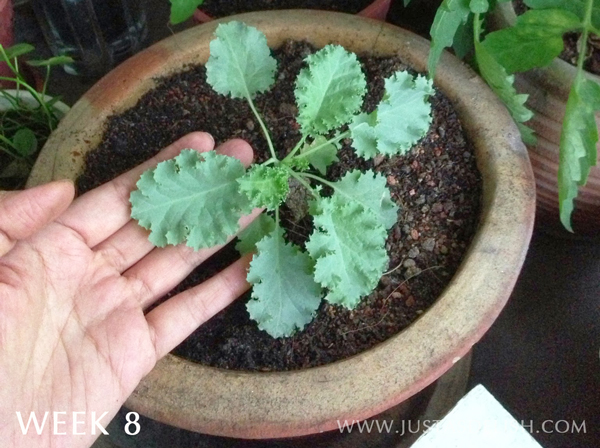 Growing kale in a Pot:
If you don't have the space to grow kale in the garden, you can grow it in a deep pot or 15 liter pail container. The pot or container must have at least six square inches of space for the plant to grow in. Kale also prefers well-drained, moist (but not soggy) soil. However, planting in pot will not produce large leaves.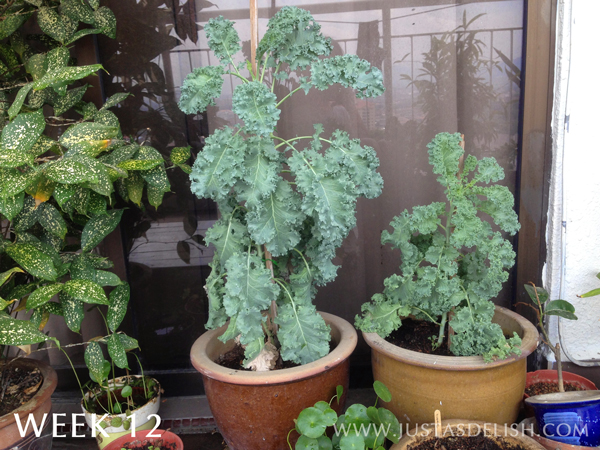 Stage 3: Care and harvesting
Care:
– Keep your plants well watered. Keeping the soil most will also help keep the leaves sweet and crisp.
– Fertilize with compost approximately every 6-8 weeks.
– Kale is relatively good at resisting disease, although some worms enjoy munching on kale.
Harvest:
Kale is usually ready for harvest 80-95 days from seed. Check the seed packet for specific times.
– You can cut individual leaves off the kale plant when the plant is approximately 8 to 10 inches high. My leaves remained tender even after 4 months. Make sure to harvest kale leaves before they become too old and tough.
– If you decide to harvest the entire plant, cut the stock two inches above the soil and the plant will sprout new leaves in 1 to 2 weeks. As you can see from my plants, it keep growing higher as I only harvest the leaves. I use a stake to keep the plant standing straight, else it will keep falling over.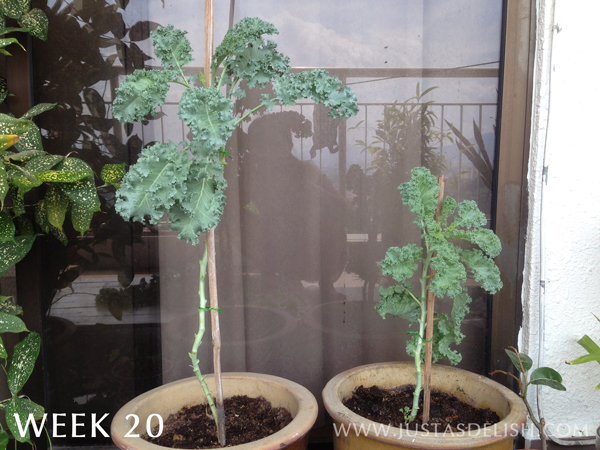 Check out these delicious kale recipes:
Kale Salad
The Perfect Green Smoothies with cooked kale
Spicy Kale and Egg Breakfast
Creamy Triple Pepper and Kale Dip
Note: for Malaysians, there is a member of Malaysian Gardeners Facebook group organising a group buy for kale seeds.