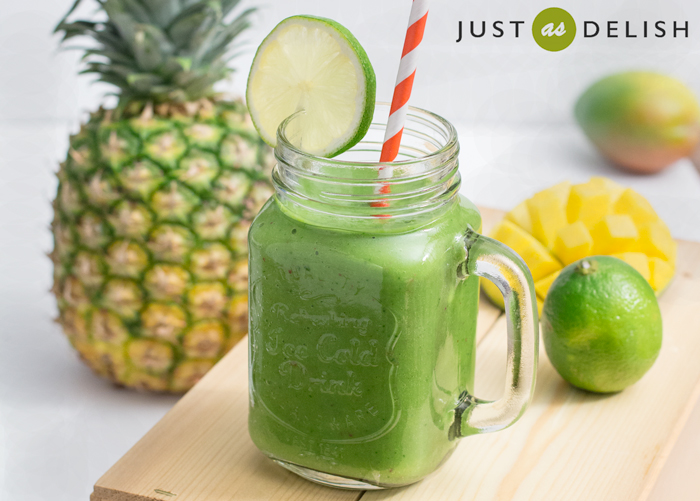 After using my Froothie Optimum 9200A Blender for almost a year, I was approached to do a review on the Australian brand Froothie's latest model Froothie Optimum G2.1 Platinum Series Vortex Blender (I know the name is quite a mouthful). Since teaching raw & cooked food classes in 2011, I've been eyeing to get a high speed blender like Vitamix to assist along in my classes but the whooping price tag stopped me. The other option available in Malaysia is Thermomix, which also includes a cooking function that I do not require, and its price tag is just way out of my league so I decided to put off the purchase for a while.
When I read Kelly's (from Food To Glow) review on Froothie Optimum 9400 Blender last year, I remember being excited on finding out about this great Australian brand and it didn't take me long to order my own Optimum blender. Besides it's affordable price tag, Kelly's head-to-head comparison on her Optimum 9400 with her Vitamix shows that the features of Optimum 9400 tipped the balance in Froothie's favour.
As I was in Malaysia on my book tour events, I had the Optimum G2.1 Blender sent to me in Kuala Lumpur to be tested and used during my demos, pop up dinner and classes. The Optimum G2.1 has faithfully accompanied me around Malaysia for 2 months, and was heavily used from smoothies, sauces, soups, raw desserts, nut mylks, grain/nut flours, nut butters, and even ice cream (well, the raw vegan coconut ice cream from my book).
With an Optimum blender, making nut butters is now a breeze. I get creamy fragrant nut butters within 1-3 mins! Gluten free flours like millet/amaranth flour costs a bomb in Malaysia. By grinding my own flours with whole grain and nut (cheaper by buying in bulk), I save almost half the cost. And can you believe you can grind your own flour in seconds? Not just grains like rice, Froothie Optimum blender can actually blend rocks! Watch this rocking crushing video here.
Most recipes or functions can be done in less than 1 minute. If you have a busy hectic schedule like me, my Optimum blender is a life saver – saves me time not only when testing recipes for work but also by making my life easier in getting as much goodness into my diet.  If the 100 recipes in the healthy eating recipe book that come with the blender is not sufficient, you can get more recipes ideas and tips on FroothieTV or Froothie's Facebook page.
Optimum vs Vitamix vs Thermomix
In the past 3 years, I have used both Vitamix and Thermomix for my personal use and in my classes. All 3 machines including Froothie Optimum, performed very well, as should be expected of high performance machines in these price ranges. Here's a few more reasons why I love Froothie Optimum blenders:
Time saver. The higher wattage of 2,835watts and speed means things can get done faster, saving me precious time and also producing a silky smooth blends.
Ease of blending. The 6 blade helps to blend a small amount of ingredient. Only 1 multipurpose (BPA free) jug with 6 blade.
Cost difference. This alone is enough to sway my decision: RM3,869 for the Vitamix 5200 and RM6,488 for Thermomix versus RM2,255 for the Froothie Optimum G2.1 Blender (Taxes may apply and prices can change due to currency fluctuation).
The only con I can think of is that it is difficult to scrap thick paste like nut butter or "nice cream" completely clean from the jug. I always want to get every single drop of batter/food clean from my kitchen equipment. Yes I'm obsessive like that (I must have got it from my mama).
Optimum G2.1 vs Optimum 9200A
After 2 months of heavy usage, there's a few things that will sway me to swap my Optimum 9200A with this sleek new G2.1 model (if given the chance):
Easier to clean. Cleaning the jug is just a matter of blending water with 1-2 drop of washing liquid, and rinse. But the G2.1's seamless jug design makes it even easier to clean, compared to the 9200A jug with ridges.
Useful automatic programmes. This new preset one-push button programmes creates all types of blending a breeze, even with small quantities as I rarely have to use the tamper for wet mixtures.
Enhanced safety feature (a plus point according to my husband). The motor does not spin when the jug is not placed on the base (especially good if you have small children).
Yup, if it were up to me, I would happily trade in my Optimum 9200A for this Optimum G2.1 model.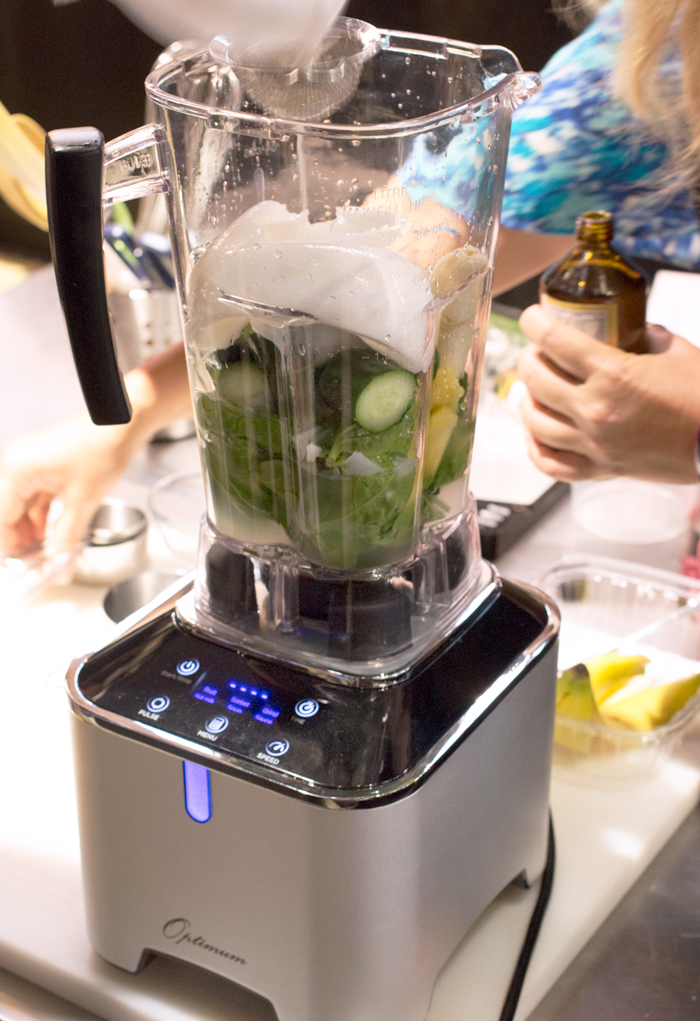 Do you NEED one?
I love both Optimum's performance, as it's a joy to use.
If you already have a high speed blender, it does not make sense upgrading to Optimum G2.1, unless yours break down. But, as with all kitchen appliances, your investment in an Optimum Blender is as good as you make it. It requires a bit of re-training in what you choose to cook and the way you cook. The 100 recipes in the free recipe book will help you to learn how to get the most out of this high speed nutrition machine. If you only make the occasional banana smoothie, then a regular RM200 blender will probably be sufficient. If you're serious about getting good nutrition with whole foods and raw diet, then you will definitely realise the investment of the Optimum Blender for many years to come.
Get your PROMOTIONAL PRICE!
The good news is you can get a special price for OPTIMUM G2.1 Vortex Blender. Froothie is partnering with JustAsDelish to give you, the readers, a discount of RM80. Just key in the code Delish-Optimum-20 after adding the product to the cart on Froothie Malaysia site. Purchase on Froothie USA site will get a rebate of USD20 with the code Delish-Optimum-20.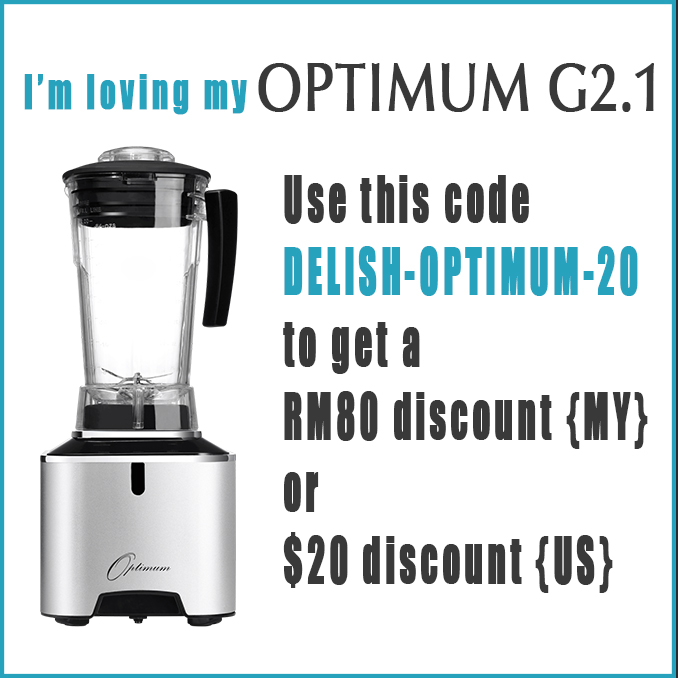 If you're undecided, why not test the Optimum G2.1 out for 30 days? It comes with a 30-day money back guarantee, including return postage.
Own an Optimum? Have a great recipe that you use with a high speed blender? I would love to hear from you in the comments below!
Disclosure: I am an ambassador for Australian health product brand Froothie. However, as always, all product reviews and mentions are based on my honest opinion. If you would like to know more about Froothie products (they also sell excellent slow juicers!), or this machine in particular, please visit the Froothie website for more details. Any purchases made with the discount code here are at no extra cost to you but give Just As Delish a small bit of money to keep the site afloat and developing healthy recipes to share. Thanks!
And now onto the Tropical Green Smoothie recipe from my book Asian Raw Food Kitchen. Smoothies are a quick and easy way to get large amounts of greens and fruits into your daily diet and give your body the plant-based nutrients it craves. And I promise you they are tasty!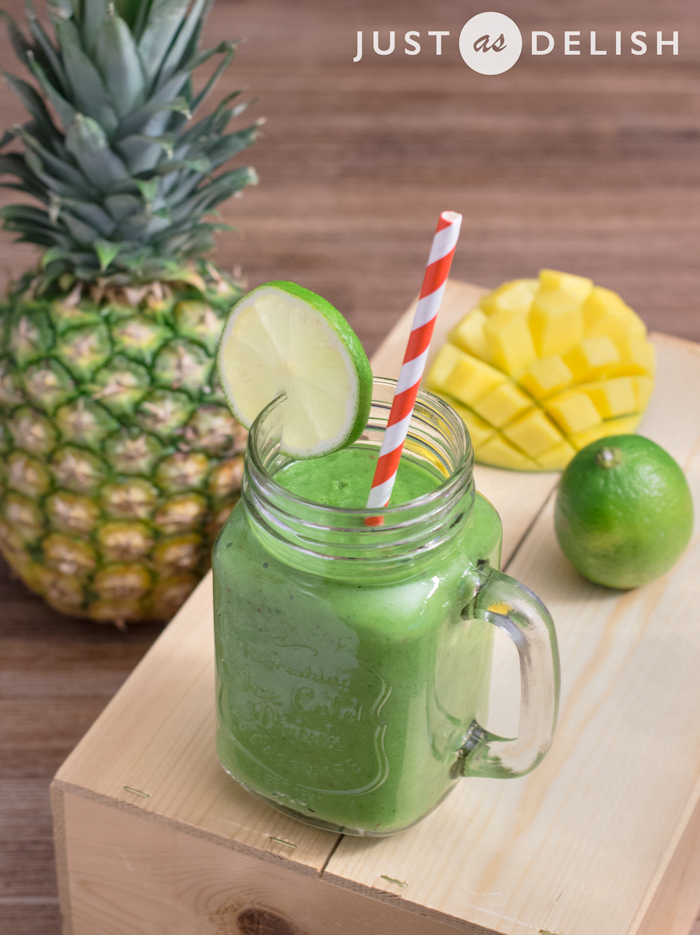 This Tropical Green Smoothie is one of the recipes I showcase in my demo, and everyone, even kids, just love it. One of the contributing factor is a high speed blender like Optimum G2.1 get the perfect creamy texture. It is fruity, refreshing and delicious – like a tropical piña colada, only much healthier. Pineapple aids digestion; spinach, a dark leafy vegetable, contains high-quality amino acids and beneficial phytonutrients; and coconut oil enhances the flavour and adds a healthy fat boost.
Tropical Green Smoothie
A Tropical Green Smoothie that is fruity, refreshing and delicious – like a tropical piña colada, only much healthier. Pineapple aids digestion; spinach, a dark leafy vegetable, contains high-quality amino acids and beneficial phytonutrients; and coconut oil enhances the flavour and adds a healthy fat boost.
Author:
Asian Raw Food Kitchen by Shannon Lim-de Rooy
Ingredients
1 ripe banana
½ cup diced fresh pineapple
½ cucumber, chopped
1 cup local spinach leaves (bayam)
1 lime - juiced
1 cup (250ml) fresh coconut water (or filtered water)
1 tablespoon extra virgin coconut oil
Instructions
Place all ingredients in a blender, and use the pulse button until all are well mixed together. If you're using high-speed-high-powered blender like Optimum G2.1, you can put all the the ingredients without having to worry that your blender will overheat. Add a little more coconut water if needed to achieve your desired consistency.
Enjoy as a midday snack or part of your lunch. Smoothies are best taken fresh. Store in a glass jar for up to 1 day.
Notes
You may change the green veggies depending on what is available in the market. Try using bokchoy or sweet potato leaves. If your smoothie turned out too strong, just add more fruits and/or coconut water.
If you have leftovers, freeze them in ice cream molds. They make delicious popsicles.