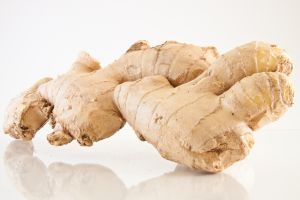 Ginger has been used as a natural remedy for many ailments for centuries. Traditional healers have used this plant primarily to settle upset stomachs and brewing ginger tea especially recommended by Chinese herbalist.
When I had mild upset stomach a few days ago, I automatically made a pot of ginger tea. A cup of strong hot ginger tea helps sooth my bloated stomach and nausea. I was feeling much better after 2 cups of ginger tea, soothing stomach and helps with my digestion.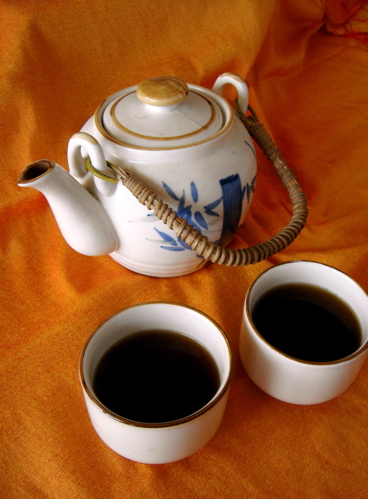 Some of ginger tea benefits are:
• Relieves nausea
• Reduces dizziness
• Helps digestive processes
• Minimizes symptoms of the common cold, allergies and other respiratory conditions
Ginger tea is very easy to prepare. Why buy teabags when you can easily make homemade ginger tea with just fresh ginger and brown sugar? Besides the health benefits, I like to treat myself to a cup of hot piping ginger tea to relax and enjoy on colder days.
Ginger tea is recommended as a natural remedy for upset stomach, aids digestion, reduce nausea, and common cold. It's also a soothing tea for cold days
Recipe
type:
Beverage, Home Remedy
Ingredients
Water – 4 cups
3-inch piece of fresh ginger root
1 tablespoon Brown sugar, or to taste

Instructions
Wash ginger and use the big knife/cleaver knife to smack the ginger.
Boil ginger in water on low heat for at least 15 minutes. I prefer stronger and tangier tea for my upset stomach, so I use more ginger and boil for more than 30 minutes.
Remove from heat and add brown sugar to taste.
Strain tea and best served hot. On the days when I'm really sick and just want to stay in bed, I will keep the tea in the thermos and have warm tea throughout the day.


Notes
* The secret to making a really flavourful ginger tea is to use plenty of ginger – more than you think you will need. * You can also add a bit of lime juice and honey to your ginger tea for more taste. * If using as a home remedy cold, preferably to omit any sweeteners.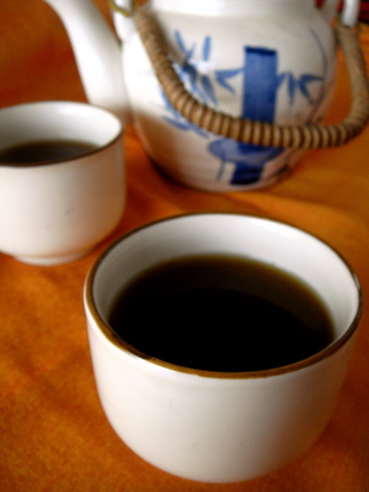 Ahh.. I just made another pot for yesterday's cold rainy weather.