I'm super excited to announce my 1st Giveaway – yummy crunchy Heong Pneah from Teluk Intan!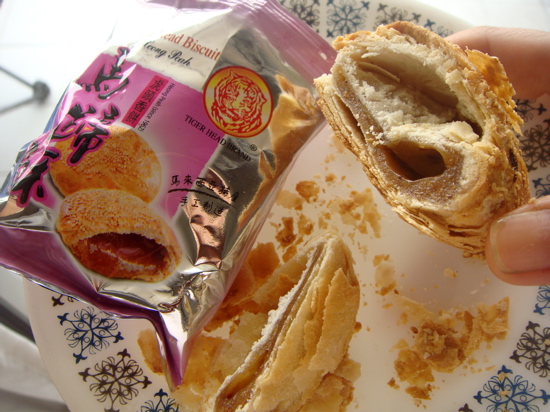 A few weeks ago, my friend James Oon from Tiger Head Heong Pneah sent me a few packets of their Heong Pneah. Tiger Head is my favourite because the biscuit's individual pack maintains the crust's crunchiness and the chewy caramel is not too sweet. I enjoy Heong Pneah for breakfast & as a snack with hot tea/coffee.. When I posted about it on Facebook, James was amazed with more than 10 comments about how they wish they could get their hands on those heong pneah.
Last week when James ask me if I want try Durian Heong Pneah, I said yes! Anything with durian is a must try for me. Feeling like a kid when the delivery man drop off the box, I open the box to I find packets of SGT Durian Heong Pneah & Tiger Head Heong Pneah. Durian flavour taste good as well, but my favourite will still remain with Tiger and my sis CM prefers the durian flavour.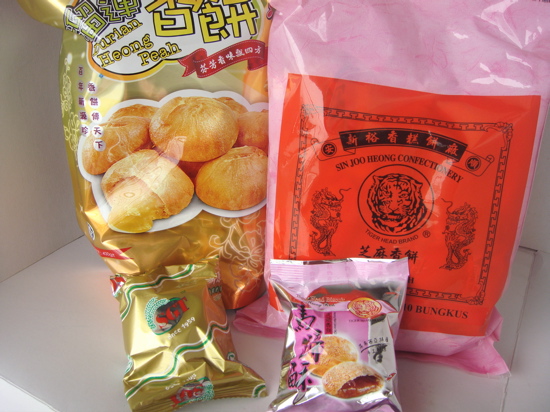 Taking 1 packet for myself, what about the other packets? Share them with my readers! YAY!
This contest is only open to South East Asian countries, postage is a killer!  If my Facebook page reach 500 Likes, I will have a worldwide giveaway!
To win this, all you have need is to:
Tell me which flavour you prefer (Original or Durian) and what is your favorite snack in the comment below
Follow JustAsDelish on Facebook and leave a comment there.
Entries accepted until 15th September. The winner will be selected randomly and announced on 16th September 2011.
Easy right? Write away!