Yogurt Cucumber Salad / Dip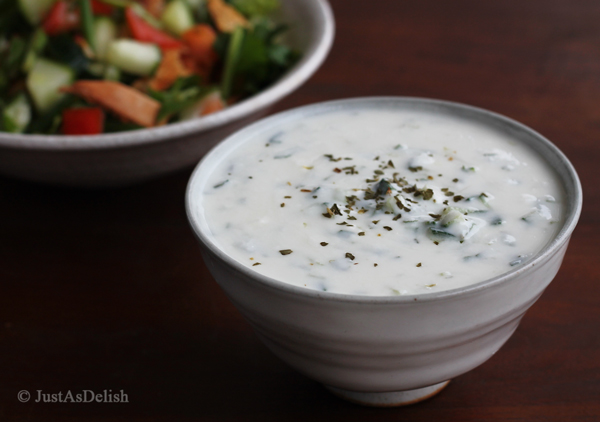 Recipe type:
Side / Appetizer
1 small thin Cucumbers
1 cup (200 g) plain Yogurt
1 clove Garlic - minced
½ teaspoon Dried Mint
¼ teaspoon Salt
Finely dice the cucumbers.
Mix cucumbers with all other ingredients.
Taste and adjust the seasonings if necessary. Garnish with fresh mint and serve immediately or chill.
Recipe by at https://justasdelish.com/?p=7444