Tropical Green Smoothie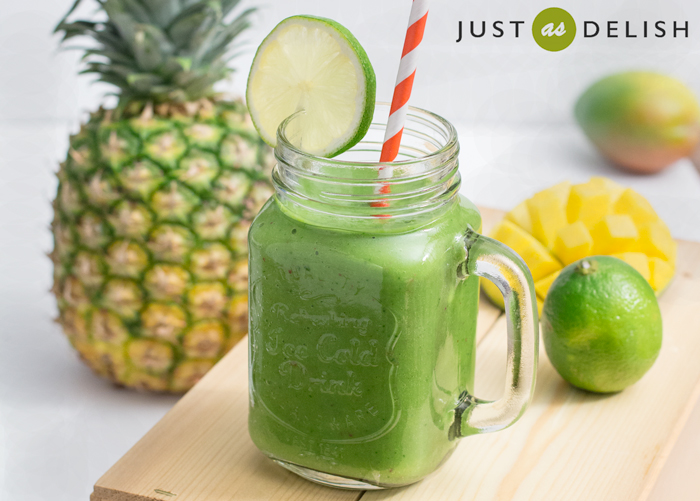 Author:
Asian Raw Food Kitchen by Shannon Lim-de Rooy
1 ripe banana
½ cup diced fresh pineapple
½ cucumber, chopped
1 cup local spinach leaves (bayam)
1 lime - juiced
1 cup (250ml) fresh coconut water (or filtered water)
1 tablespoon extra virgin coconut oil
Place all ingredients in a blender, and use the pulse button until all are well mixed together. If you're using high-speed-high-powered blender like Optimum G2.1, you can put all the the ingredients without having to worry that your blender will overheat. Add a little more coconut water if needed to achieve your desired consistency.
Enjoy as a midday snack or part of your lunch. Smoothies are best taken fresh. Store in a glass jar for up to 1 day.
You may change the green veggies depending on what is available in the market. Try using bokchoy or sweet potato leaves. If your smoothie turned out too strong, just add more fruits and/or coconut water.
If you have leftovers, freeze them in ice cream molds. They make delicious popsicles.
Recipe by at https://www.justasdelish.com/green-smoothie-froothie-optimum-g2-1-review__trashed/