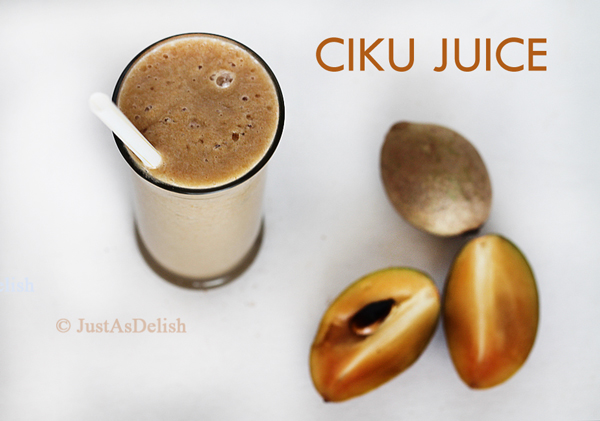 Ciku oh ciku.. I love thee.. I remember there used to be a ciku tree in my family house that bear abundance of ciku fruits. We moved later on and over the years, the price of ciku kept increasing. The fruit sellers said there's not many ciku farm, hence ciku supply is very limited.
Ciku (chikoo or Sapodilla) is a very sweet fruit, and I usually take it as a fruit. Until I had a ciku juice in a Vietnamese restaurant a few years back. It was like thick ciku puree.. pure bliss. Since that time, I've can't find ciku juice. That restaurant or any other vietnamese restaurants with ciku juice on their menu does not serve it anymore. Seems ciku supply is low.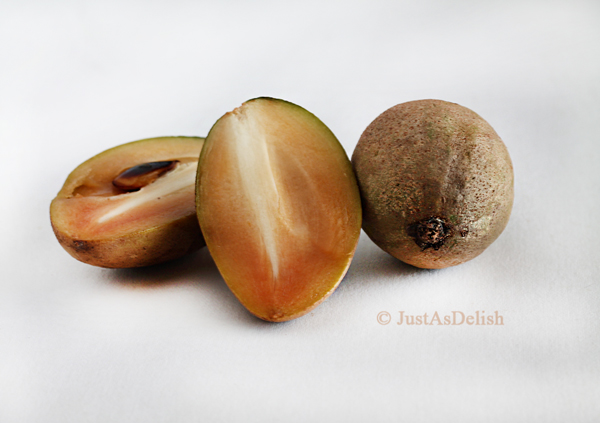 I tried to make it at home and the recipes I found are mostly indian chiku milkshake. You can blend with milk or my version of just water & lots of ciku..

Ciku Juice
Cool refreshing ciku drink
Ingredients
3 Ciku - peeled & deseeded
250ml (1cup) Water (or any type of milk)
½ cup Cce - Optional
Instructions
Blend all ingredients.
Enjoy immediately.
Savour the bliss...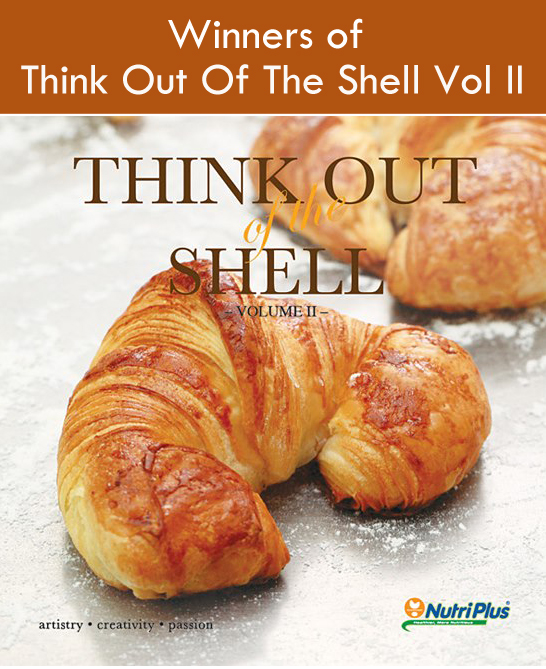 Now for the announcement. Thank you for taking the time to share the Think Out Of The Shell Volume II Giveaway post! We have tremendous response for the giveaway, we've garnered a total of 195 entries! To thank everyone's support, I've decided to give it away my extra copy of the book as well!
The 4 winners who will be enjoying baking with Think Out Of The Shell Volume II are:
a Rafflecopter giveaway
Yen Simpson
Erin M Tracy
Esther
Jeannie Tay
Congratulation Winners! please acknowledge this post within 48 hrs and email to justasdelish@gmail[.]com your postal address.
Thank you again for all your entries & Nutriplus for sponsoring this Giveaway!