I've been quiet on my blog and other social media for the past 2 weeks, as I was away on a trip to China – partly work and partly holiday. The trip was indeed an adventure and unforgettable one due to it being a last minute unplanned trip. Not only that, it was below 0C in Beijing! Flying from a 32C country and walking out of the plane to a 5C weather was a total shock to my body and brain. After the 2 days, my body got used to the weather and I had an interesting discovery. If I wear thick sweaters and keep my body very warm, I feel even colder. So I just wear a thin sweater and a jacket for the entire trip, with gloves when it's needed.
When I arrive back to Malaysia, it never felt so good to be wearing single layer of clothing! But my body had a strange tingling sensations for 2 days and I had to "recuperate" over the weekend by just lazing around not doing anything.. and now I'm back in action.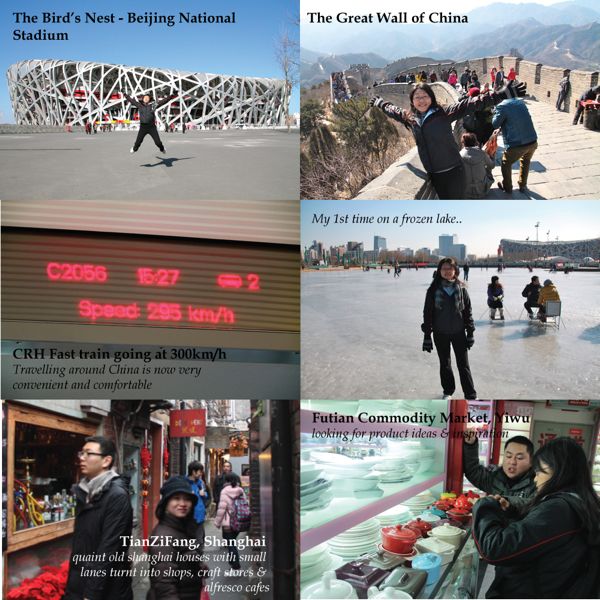 There's too many stories and photos to share, so here are some of my most memorable highlights of the trip.
♥ After watching the 2008 Beijing Olympics on tv with awe, seeing the amazing Beijing National Stadium or "Bird's Nest" up close is super cool.
♥ Conquering the Great Wall of China at -5C! Luckily we need to hike on the walls, the exercise managed to keep my body warm! Despite the weather, it was definitely worth it to be there.
♥ The CRH fast train in China really impresses me, going at 300km/h, travelling around the huge country has never been so cheap and convenient. There's a train departing every 30 minutes from Beijing to Shanghai (distance of 1,300km) and the trip took only 5 hours. Interestingly, if you are late for your trip, you can change your ticket to a different train or get a refund without extra charge!
♥ This might sound strange for some of you, but it was an incredible feeling walking on a frozen lake for the 1st time.
♥ I love the quaint old Shanghai houses with small lanes that was turn into shops, crafts stores and alfresco cafes.. but it was too cold for a cuppa outside.
♥ visited the Futian Commodity Market at Yiwu, there are more than 3,000 wholesale suppliers and my feet felt like jelly after walking from store to store. So many variety of products, supplies, ideas.. for me to maybe kick start a new project this year.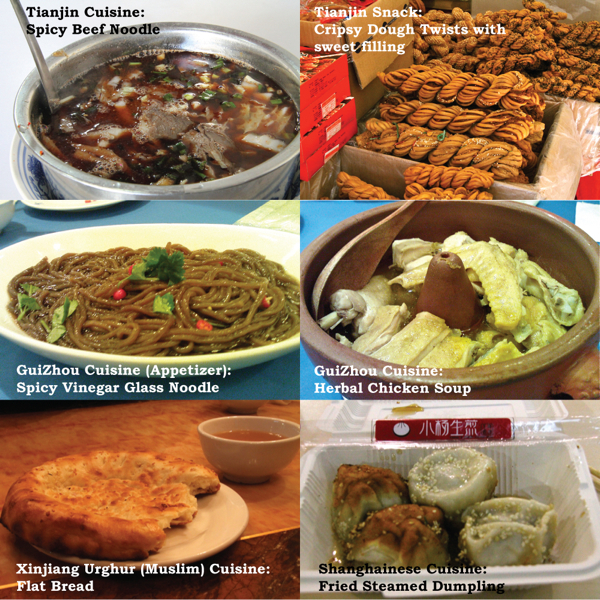 Actually the ultimate highlight of the trip (or any trip at all!) for me is the FOOD! I love trying out the food that the local eats, especially the street food. Tasting different flavours, new ingredients and cooking methods have been such an inspiration. China cuisine have several styles originating from different regions of China, due to climate, resources and cooking techniques. I'm fortunate to be able to "feast" on a few of the styles. You can view more food photos that I've uploaded on my facebook page.
I have 2 gifts that I got from this trip that I am giving away.  The 1st gift is a set of wooden chopstick.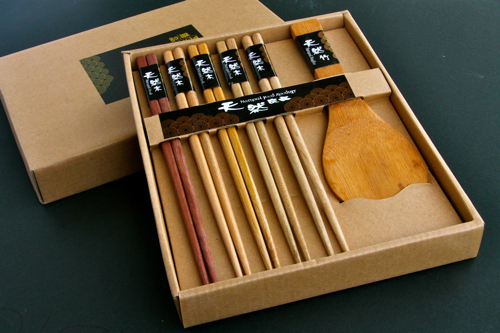 The 2nd gift is a Felt Table Mat for pots/plates. The design reminds me of spring. and the pot is not included in the giveaway 🙂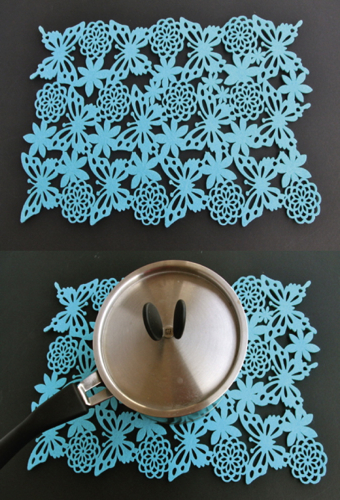 To enter these 2 giveaways, you need to:
Leave a comment on this post – just say hi or leave any feedback or suggestions.  I really appreciate them so that I can improve my blog!
FOR EXTRA ENTRIES,
Subscribe to Just As Delish via Email, then leave a separate comment.
Like my facebook page, then leave a separate comment.
Follow my twitter, then leave a separate comment.
Share on Facebook or/and Twitter, then leave a separate comment.
This giveaway is WORLDWIDE and expires on Sunday, 11th March 2012 at 12:00 pm PST.  Entries that do not meet the entry requirement will not be considered.  Winners will be selected by random.org.
GOOD LUCK!