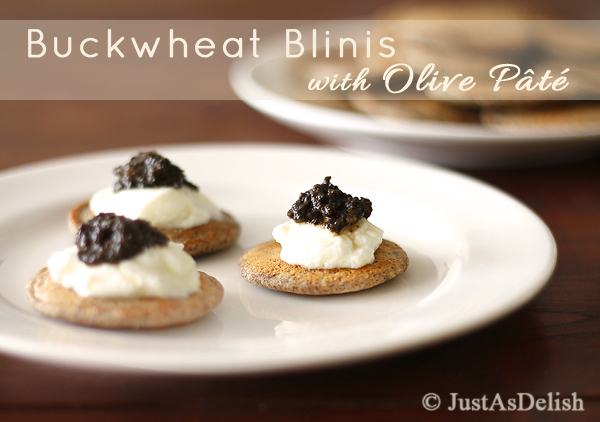 A few months back, I was raving about the best brunch I've ever made – Shakshuka (Eggs Poached in Tomato Sauce). I was introduced to this dish by Helene D'zousa of Masala Herb, it's an Israeli dish that became very popular in Goa, India where Helene currently lives. Masala Herb clearly where reflects her colorful passion for food and bridges cultures between her European heritage and Goan culture where she now calls home.
Today, Helene featured me on her other dynamic project for Food Writer Friday.
To thank Food Writer Friday & Helene, I made some Buckwheat Blinis with Olive Pâté. Buckwheat blini is part of Russian traditional cuisine, eaten particularly for breakfast with a various toppings like sour cream with caviar . They were a staple dish during the Soviet years, because the ingredients (including caviar) were so cheap. Blinis have now become high end party food / canapé. I don't think an average person can afford caviar for daily breakfast. If no caviar, what about a healthier option with Olive Pâté and yogurt?
Head over to Food Writer Friday for my recipe.