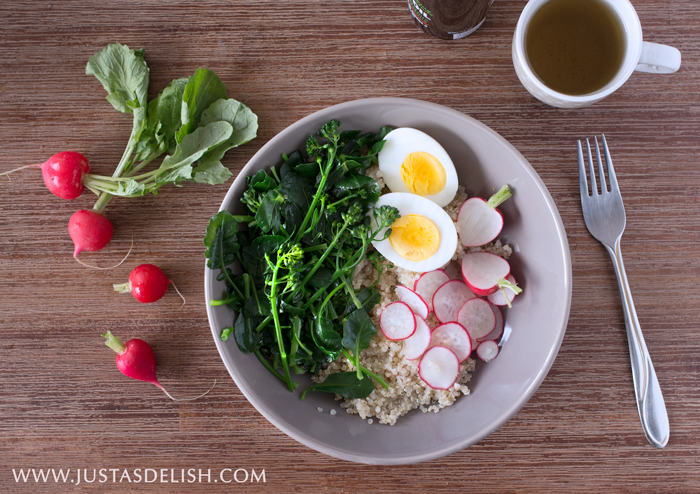 The sun is out, weather is warmer, flowers are blooming and the doves can't stop humping..
Hello spring.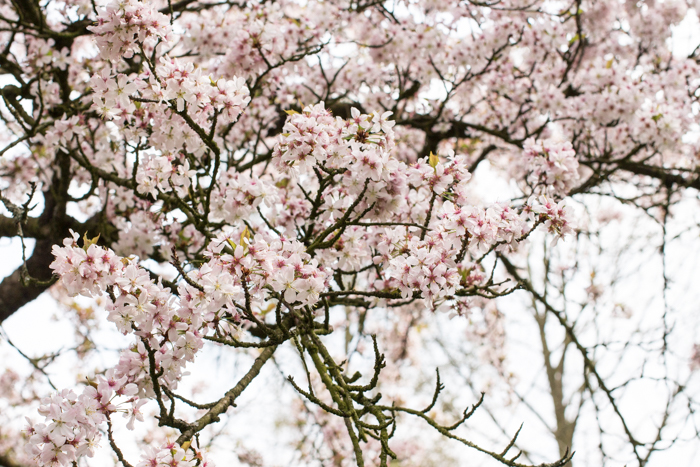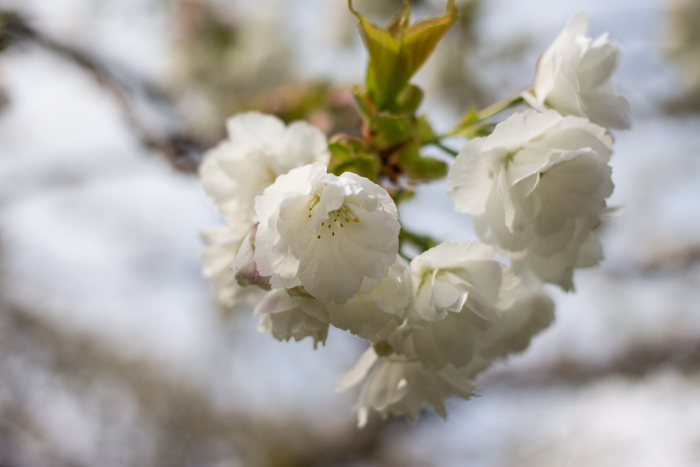 Buds growing on branches. All plants are in bloom. Bare trees sprouting lush green leaves. Such joy experiencing nature waking up from its hibernation. Everything is coming to life. Every time I walk past the same path, there is something new to discover. I relish the unfolding of this season because I am seeing it for the first time. It's pretty cool stuff.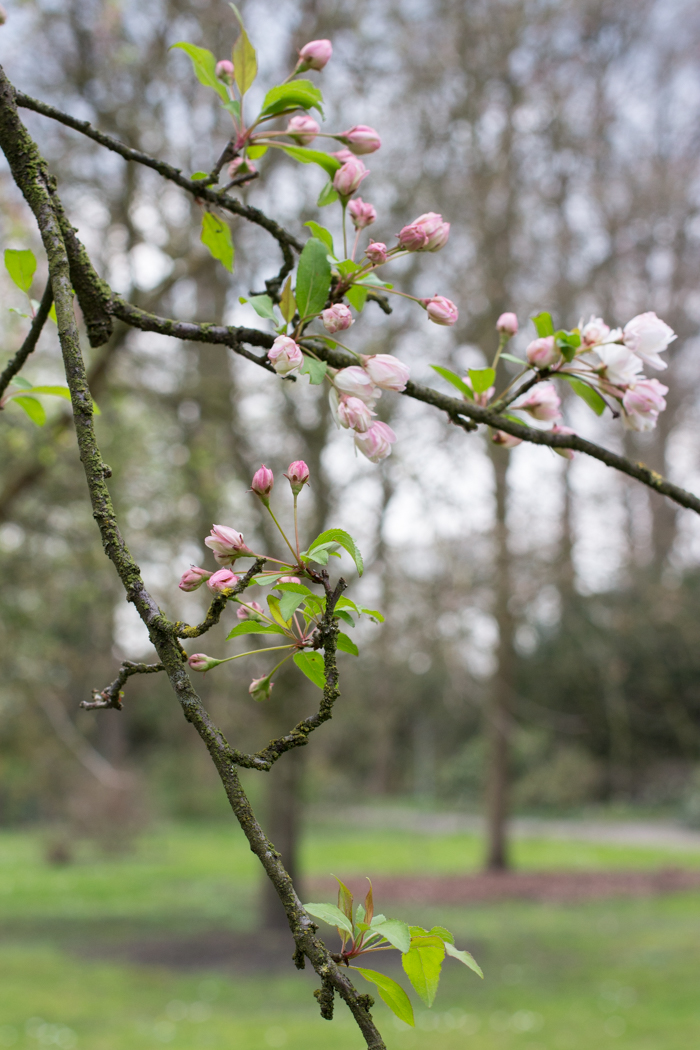 Looking around us, there are many simple things that bring us joy.. Life is simply filled with wonders.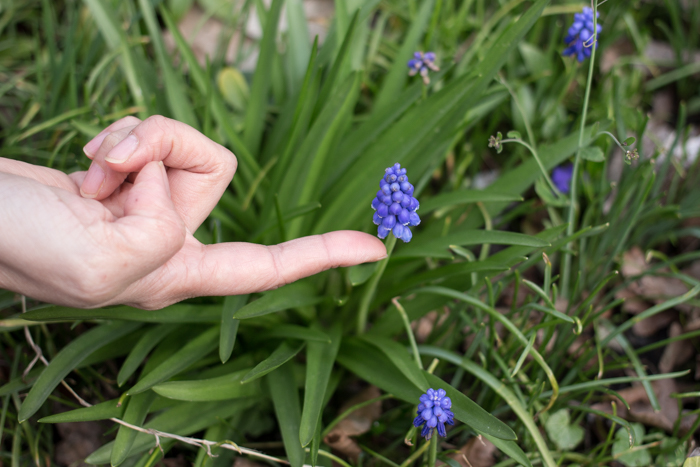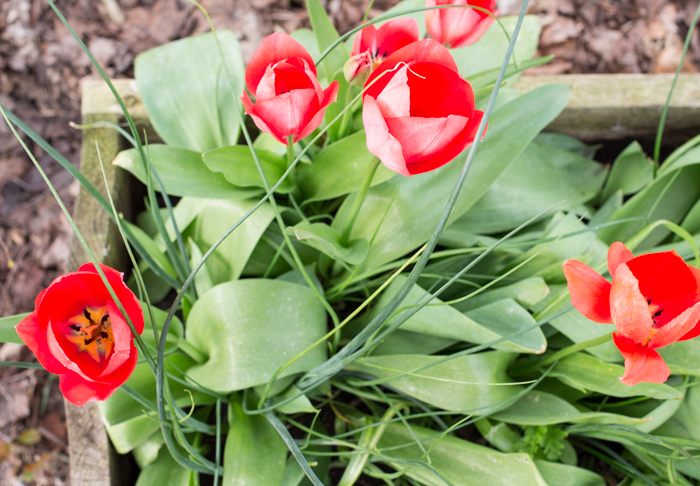 It's also the time to sow vegetable seeds (spinach, radish, basil, thyme, rucola, and andijvie) and adding a few more seedlings (violets, lavender and strawberry) onto my balcony. Good thing I have a very small balcony, else I would have dried up my wallet during garden center visits. The chard has survived the winter well. After changing my broccoli plants into deeper pots, I think they got a bit confused as the florets grew really tall instead of wide.. looks more like broccolini. They were the sweetest broccoli florets I've ever tasted! The young leaves goes into my belly too, nothing goes to waste as there's more leaves than florets.

With the cool sunny weather, it also means fast and fresh cooking. As always, my food is nothing fancy. A quick saute of homegrown broccoli florets and its leaves with a bit of olive oil. Then onto a platter along with some cooked grains, egg (or your preferred proteins), sliced radishes and refreshing Asian dressing with nutty hemp seed oil (my recent discovery). Simple and tasty.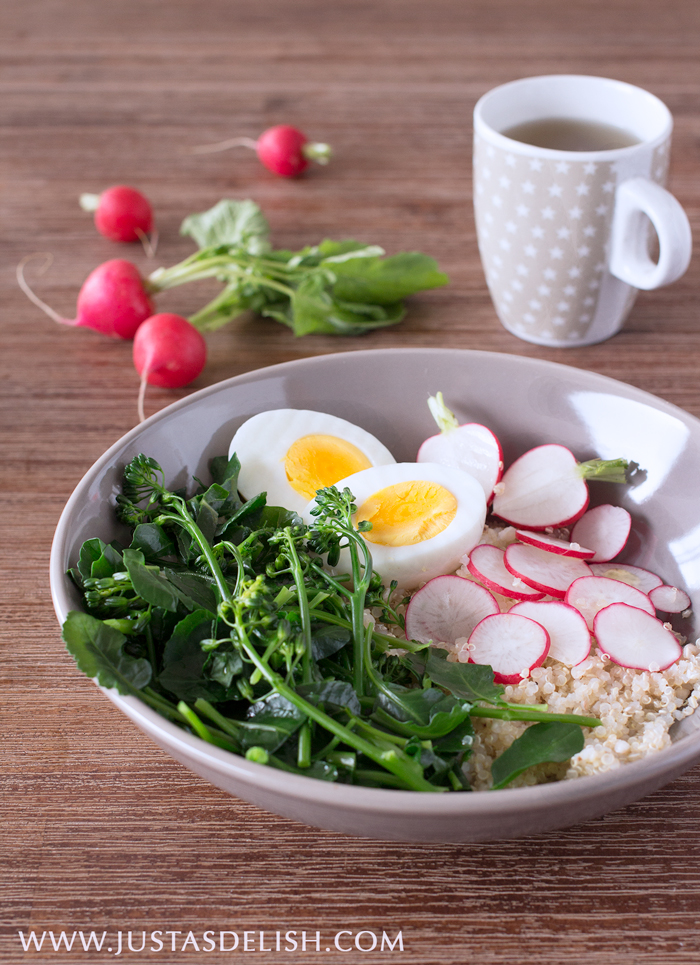 What do you enjoy most about spring?
Have you sowed any seeds? What are you growing?

Broccoli Radish Salad
Ingredients
1 bunch of young Broccoli florets and leaves - cut into bite-sized pieces
1 tablespoon Extra Virgin olive oil
4-5 tiny Radishes - very thinly sliced
1-2 cups cooked Quinoa (or your choice of grains)
2 half boiled Eggs
Asian Dressing
½ teaspoon grated Ginger
½ tablespoon Soy Sauce (I use gluten free tamari)
1 teaspoon unseasoned Rice Vinegar
2 tablespoon Hempseed Oil or flaxseed oil
Zest of half Lime
Juice of half Lime
Sea Salt
Freshly ground Black Pepper
Instructions
Make the dressing by whisking together all the ingredients.
To cook the broccoli, place a splash of olive oil along with a pinch of salt in a pan over medium-high heat. When the pan is hot, add the broccoli, toss well and cook for 2-3 minutes. Don't overcook them, they should be bright and with a bit of bite to them.
Remove them into a plate with cooked quinoa and radishes. Toss with ⅓ of the dressing, adding more as needed.