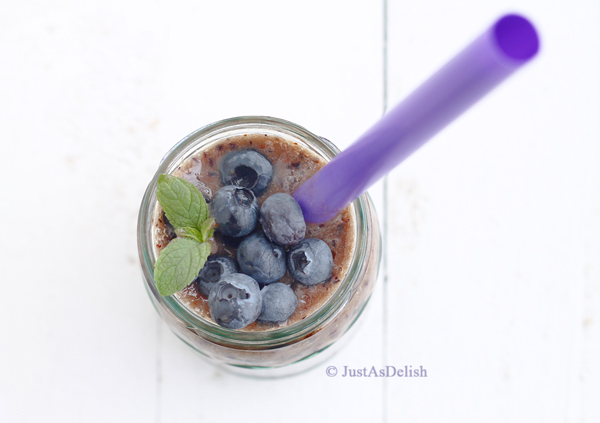 This is a short post as I'm currently on long vacation in Europe. My plans to schedule a few posts didn't worked out, so I thought it's better I update with a quick post.
Apple & stone fruits are now in season in Europe and even though it's the end of the season for the berries, it's still very cheap for us Malaysians. So I'm happily snacking, making smoothies & desserts with the fruits.. happy bunny. Luckily I'm staying with friends that let me use their kitchen and raid their fridge 🙂 
A big glass of smoothie for breakfast is sometimes all I need for breakfast, it's packed with vitamins and fiber, and fills me up good. Packed with phytochemicals such as anthocyanin, blueberries are being studied for their powerful antioxidant and anti-inflammatory properties that may help protect against diseases. You can tell blueberries are chockfull of antioxidants because of their dark color. All foods with dark colors in them have some of these really protecting antioxidant chemicals in them. Anti-oxidants fight free radicals in the body, which help build your immunity and reduces the anti-aging process.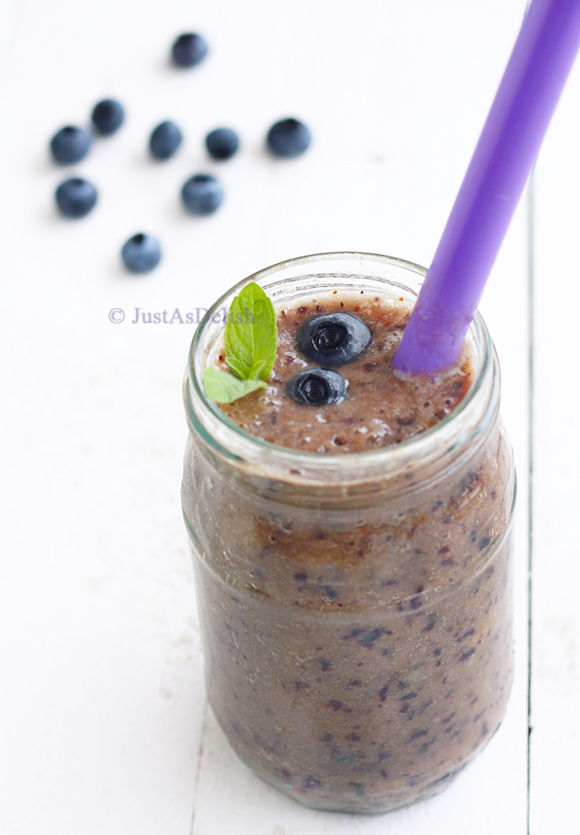 One of the easiest way for me to enjoy is thick Blueberry smoothie, besides popping them fresh into my mouth.
Blend 200g blueberries, 1 medium banana and 100ml water or coconut water. Add more water or some mint if you like.
Source:
http://www.oprah.com/health/Dr-Ozs-Ultimate-Anti-Aging-Checklist/