Power packed smoothie with beautiful summer berries, chia seed & hemp seed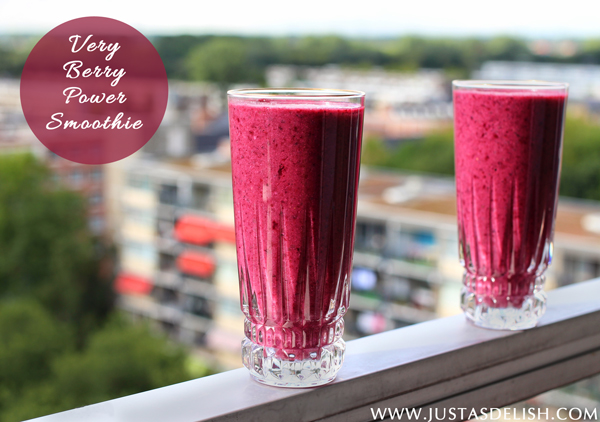 I am indeed very blessed for the chance to visit some amazing European cities recently – Barcelona Spain, Paris France, Bruges Belgium and a couple of cities in the Netherlands, with many 1st time food experiences. You might have seen the photos on my Instagram. Picnic by the canal with ducks and geese swimming by. Tasted salted cod fish and black summer truffles. Unknowingly ate calf's brain. Pricked by cactus pear. Picked wild bramen (blackberries) and turning them into a yummy dessert.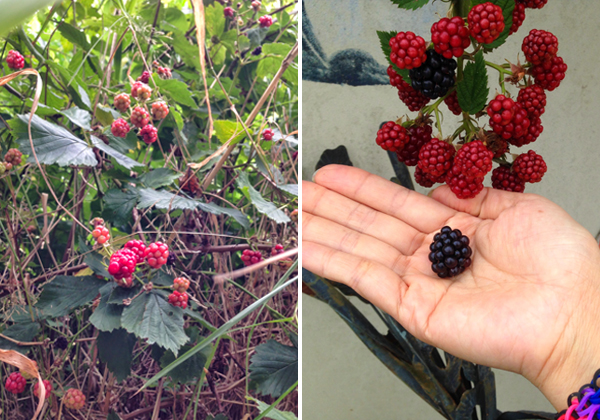 Blackberries (or bramen in Dutch) grows wildly almost everywhere in the Netherlands, because the birds eat and poop the seeds everywhere (I was told). And there are a lot of birds in the country, together with ducks, water hen, geese and swans along the thousands of waterways and canals in the country. The 1st berry picking experience was totally unplanned. I was in my dress and heels attending a party, totally unprepared for berry picking. I thought we were just going for a walk into the greenery before the party started. Stumbling upon ripe blackberries, one of us (I can't remember if it's me :O) said "let's picked some". The further we walked, the more excited we get with our loot. The heavy loot of blackberries was enough for me to forget about the being pricked everywhere by the blackberry plant and broke my shoe. Yes. The things we sometimes do.
Our harvest was turned into a quick Italian frozen dessert of blackberry granita for the party at the host's house. With limited gadgets, I boil the berries and sugar in a pot and mash it with a stomper. I didn't manage to take a pretty picture of the granita, you'll just have to trust me it's damn delicious on a hot summer day. You can easily make granita by blending ½ cup honey, 1 cup warm water & 3 cups berries, sieve (to remove the seeds) and freeze in shallow container for 2 hours. Use fork to scrape the frozen treat and enjoy. Oh.. beware of brainfreeze! Any fruits can be used for this fruity granita. Check out my watermelon mint granita recipe.
2nd harvest also had us go through being pricked and discovered tiny holes in my newly bought jacket (eeks!). I think the berries were calling out to us to be picked. After we call it quits, we just couldn't resist to continue picking when we come across more ripe ones as we walk along the bushes. I think we said "Enough, let's go back" more than 3 times. Does anyone have this same experience picking fruits?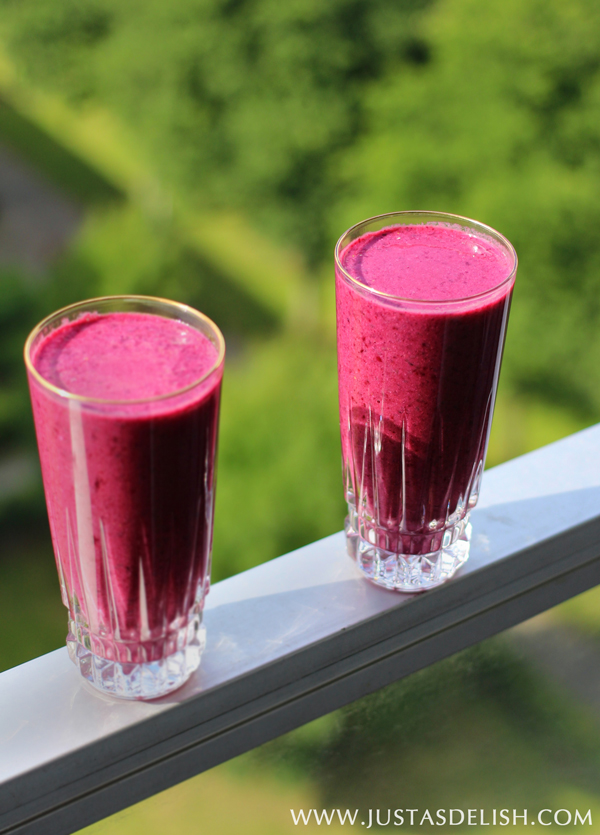 With an abundance of summer berries in the market, I happily ended my beautiful summer vacation with this Very Berry Power Smoothie. Power packed with chia seed, hemp seed and creamy almond butter, to power me through for more berry picking in the future.
Any berry picking tips you can share with me?

Very Berry Power Smoothie
Power packed smoothie with beautiful summer berries, chia seed, hemp seed & almond butter
Ingredients
2 cups mix Berries (strawberries, blackberries, blueberries, raspberries) - fresh or frozen
a bunch of fresh Basil Leaves (about 6) or preferred fresh herbs
4 tablespoon Rolled Oats or substitute with 1 small Banana
1 cup Water
1 tablespoon Almond Butter (homemade or seed butter for nut-free version)
1 tablespoon Chia Seeds
1 tablespoon Hemp Seeds
Instructions
Blend and enjoy! Add more water to dilute if smoothie is too thick.