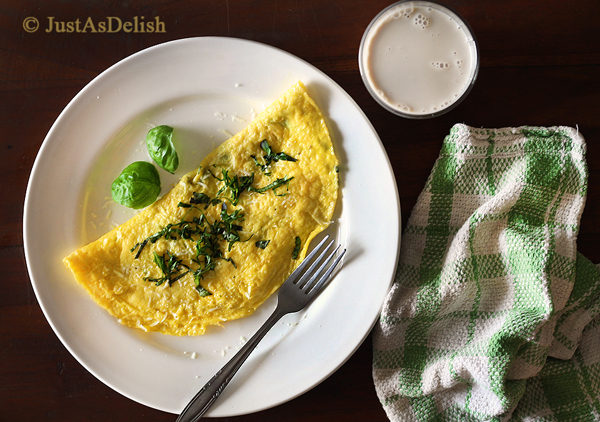 I never have green fingers. I killed almost every plant that I have (except cactus), so I would choose green leafy plants because they are more durable than flowering plants. I guess I did not really appreciate plants, they were there to beautify the space.
Until I start planting herbs. First was Kaduk (Wild Betel Nut) – a very easy herb that grow by the roadside and inside drains. I don't think I can kill those. Just cut some stems, stick them into soil, and I have some kaduk leaves for my Nasi Ulam (Herb Rice) and Mieng Kam (Wrapped Leaf Snack).
Then my friend Tracy gave me some seeds from her sweet basil plant. Basil is an easy herb to grow in tropical weather. I found a great video here on planting basil from seeds. The seedling started to sprout after 2 days, I couldn't retain my joy. I would wait patiently each day to see them grow little by little. It's this crazy affection I have for an edible plant, I would talk about it like it's my pet, I could even feel myself glow (oh gosh) with pride. The same goes when I plant mint from stems, it's the joy of watching the leaves sprout.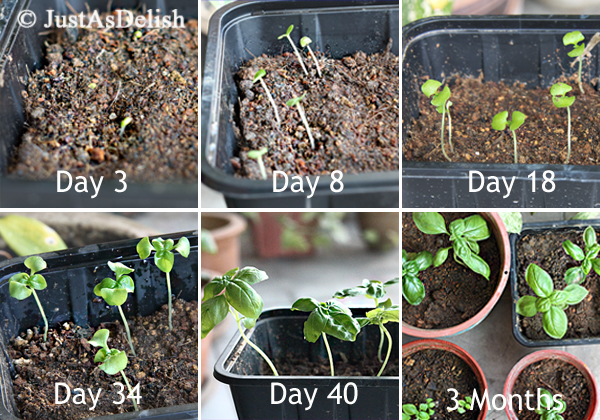 After 40 days, the plant remained the same, didn't grow any bigger for another month. I was frustrated. Then I found out from Daniw (my raw food guru) that her basil is growing too fast in the rain and sun. When I move the pots to the sunlight, the plant & leaves start growing, real fast. Phew, you can see my delight again.
On the 5th month, I noticed the leaves start to curl and wrinkle. Searched high and low for a solution, found there's an attack of bugs called aphid, most likely attracted by the damp compost soil. I have tried different ways – natural insecticide, re-potting, but it doesn't seem to work. I am sad but will not despair, my search continues to rescue my basil plant.
This basil omelette is from the 3rd harvest, just before the leaves start to wrinkle further.  I saw this lovely breakfast made by Buddy of Cake Boss fame, he said that's how his dad used to make omelette.
Basil Omelette
Simple flavourful breakfast with Basil Omelette
Author:
Adapted from Buddy Valastro on Kitchen Boss
Recipe
type:
Breakfast / Brunch
Ingredients
1 tablespoon unsalted butter
2-3 large eggs
2 tablespoons grated Parmesan (or any hard cheese of choice)
8 + 2 basil leaves - chiffonade
a pinch of salt & pepper
Instructions
In a small bowl, beat eggs together well with salt, pepper, and cream.
Place a 7 inch nonstick pan over high heat. When pan is hot, add butter. Swirl butter around to coat. Let butter foam, but don't let it turn brown.
Add egg mixture. Let eggs sizzle, wait three seconds, then top eggs with cheese and basil.
Move pan left and right, shifting the eggs around to even, then let them settle for about 15 seconds.
When the top is almost cook, flip half of the omelette to one side. and roll omelet out onto the plate. Garnish with more basil and grated cheese.