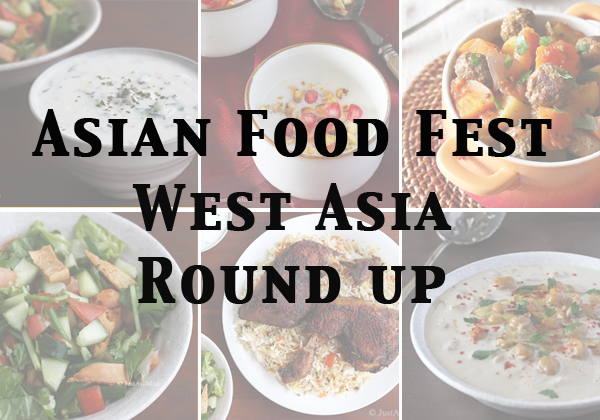 Asian Food Fest: West Asia has come to an end! Despite the West Asian cuisine is a completely strange new cuisine to many of us, I applaud all the brave bloggers who attempted the dishes. I thank all the bloggers who have taken part in this event, with a total submission of 58 entries. Same like you, I have also learnt various new dishes from all of you here, many of those which I've bookmarked to try in future. I hope you have enjoyed discovering new exotic ingredients, flavours and dishes, as well as having fun cooking West Asian food. Hope that this will inspire you when you want to cook West Asian Food in the future. You can also visit our Facebook Page (West Asia Album) where we have compiled a list of all food entries submitted by bloggers and non bloggers as well. Below are all the delicious entries that have been submitted, just click on the link and it will direct you to the respective posts.
Asian Food Fest will be moving to Hong Kong & Macau for this month January and February, hosted by Annie of Annielicious Food. Please visit Annielicious Food to find out more about AFF: Hong Kong & Macau.
Thanks again for everyone's support!
Asian Food Fest: West Asia Round Up