Phew.. what a year 2012 has been.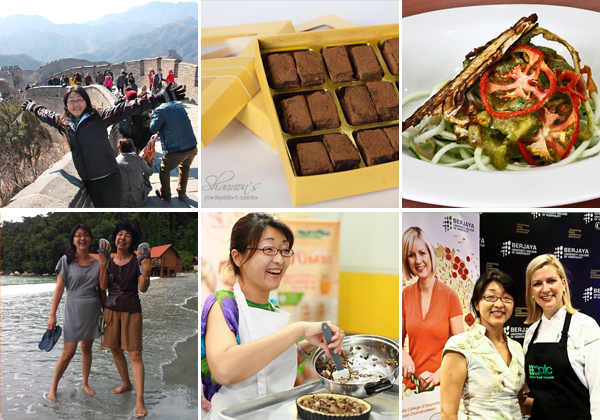 3 weeks in China, chocolate making, Inner Food (raw food) workshop, precious family time, Pastry Competition – my 1st ever public cooking 'appearance' lol, meeting Anna Olson. Some unforgettable highlights of 2012.
While I was looking through all these images, I was filled with gratitude for those who have been a part of my life this year, lending a hand and guiding me.
The top 10 most viewed recipes (according to google analytics) came as quite a surprise.. The Homemade Condensed Milk received almost 100k pageviews! That's a lot of condensed milk fans out there. The biggest surprise is Shakshuka (which was posted just in december) received such tremendous views to make it into Top 10.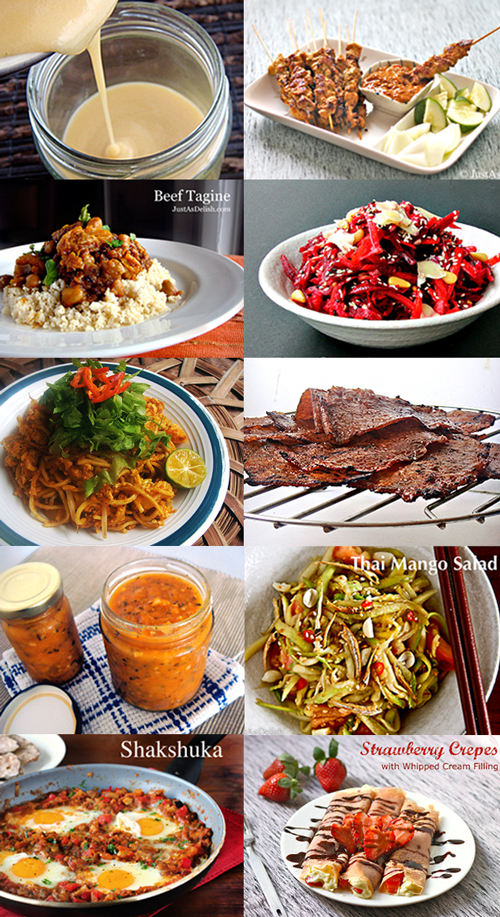 From top left: Homemade Condensed Milk, Malaysian Chicken Satay, Moroccan Beef Tagine, Grated Beetroot & Carrot Salad, Penang Mee Goreng, Bak Kwa (Barbequed Dried Meat), Homemade Tomato Sauce, Thai Mango Salad, Shakshuka (Eggs Poached in Tomato Sauce) and Strawberry Crepes.
Besides these highlights, there are some challenging issues as well. Even though my health has vastly improved, there are times the fatigue relapsed, just like last week before Christmas. Personal relationship gone haywire. Family issues.
That's all in the past now. I believe it's going to be an exciting new chapter in 2013. I can feel that good things will come my way and I can't wait for 2013.
I wish that 2013 brings you health, happiness and peace. I want to thank each and every one of you for reading my blog, leaving a comment and your encouragement, it means so very much to me.
Wishing you a Happy New Year with much love, Shannon