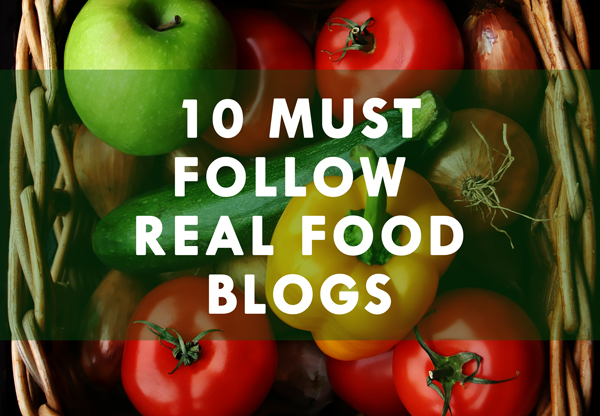 With so many food blogs out there, it can be overwhelming trying to navigate through the Internet to find which sites are legitly healthy and which ones are just kinda.. not so much.  Here at Just As Delish, we look for blogs that a) must have easy delicious recipes with healthy ingredients, b) useful health content and c) inspiring posts that reflect Just As Delish's mission of nourishing our body with real and healing foods.
Need some help navigating? Here are 10 of our favorite real food blogs, in no particular order, that we think you should follow to help you get started.
101 Cookbooks – It's highly unlikely that you haven't heard of this amazing blog. Heidi Swanson launched 101 Cookbooks with the goal of cooking through her monstrous collection of recipe books. The beautiful award-winning blog is a classic, as well as her best-selling cookbooks Super Natural Cooking and Super Natural Every Day. Both focus primarily on natural and whole foods, and they're the kind of recipes that will quickly become staples.
100 Days of Real Food – Lisa Leake runs 100 Days of Real Food, a site devoted to cutting all processed foods from your diet with guides to help readers follow along. Lisa shares her run-down on how she did it during her initial 100 days challenge. Not up for cutting everything just yet? That's no problem. There are also smaller stepping-stones like a 10-day real food pledge.
Alexx Stuart – a blog by Alexx Stuart on real food, low-tox living & inspirations from The Land Down Under. Alexx shares her knowledge of recipes, to people to ideas and shaping the world with our shopping baskets. Her recipes are gluten free, allergy friendly and 'paleo-ish'. I especially love her articles on conscious living, toxic free personal care, and inspiring people creating beautiful change.
Chocolate and Zucchini – Chocolate & Zucchini is a blog written by Clotilde Dusoulier, a French food writer and multiple cookbook author based in Paris who shares her passion for all things food related. Her focus is on healthy and natural foods: fresh, colorful, and seasonal produce, artisanal goods, and a preference for organic and local ingredients. Her site makes room for both wholesome, nourishing dishes and sweet treats, which I always get lost browsing through her easy and delicious recipes.
Eating Rules – Andrew Wilder started Eating Rules to help others find the same joy in healthy food, and a few months later created October Unprocessed as a challenge to get as many people as possible to eat non processed food for the entire month. Four years later, 15,000 people had pledged to join for a month of real food. The site has plenty of resources, guides and recipes on how to start the challenge.
Fresh Bites Daily – Three generations of writers bring a century of experience in cooking, gardening, and natural living to these daily posts from a national forest on Fresh Daily Bites. Jeanie Rose, the mother, who ran a successful and an avid gardener. The daughter, Dr. Amanda Rose's interest is on food science. Together, they write on fuss free traditional foods with emphasis on nutrition. Look out for their award-winning Bone Broth: 12 Days Of Gelatin.
Food to Glow – Food to Glow by Kellie Anderson is mainly 'plant-based', but you will find the occasional decadent treat – usually with a healthy tweak and some nutrition information. As a health educationist and nutrition adviser with Maggie's Cancer Caring Centre in Edinburgh, Scotland, Kellie emphasises plant-based food for their taste and potential cancer-fighting properties. With Kellie's witty writing and colourful creative recipes, you will guarantee to look forward to the next recipe on Food To Glow.
My New Roots – Canadian-born and Denmark-based Sarah Britton's blog My New Roots started as a way of documenting the food she cooks both professionally and at home in her Copenhagen digs. Sarah is a holistic nutritionist, chef and the creative force behind the award-winning food blog, where good health and great taste come together, with recipes to nourish the soul and body. Look out for The life-changing loaf of bread recipe and excellent nutrition tips.
Nadia Lim – I had the pleasure of meeting the lovely Nadia Lim, the winner of New Zealand Masterchef 2nd season. A dietitian by training, Nadia's food philosophy is eating food in the 'nude' – stripped down to bare basics without the fancy additives and packages. Since winning Masterchef, Nadia has published two cookbooks, runs an ingredient & recipe delivery business & hosted a cooking show. Her site features nutrition tips and beautiful easy recipes with seasonal ingredients.
Nourished Kitchen – In Nourished Kitchen, Jennifer McGruther guides you based on her "traditional foods" philosophy of eating, which emphasizes on whole grains, cultured dairy like kefir and yogurt, red meat, organ meats that are packed with vitamins and minerals, and fermented foods such as sauerkraut and kombucha, that are rich in probiotics. Jennifer also encourages a mindful approach to cooking and a celebration of old-world culinary traditions that have sustained healthy people for millennia. Her 160 recipes can also be found through her cookbook The Nourished Kitchen.
So, what are your favorite real food blogs? Who would you put on the list? Let us know in the comments below.