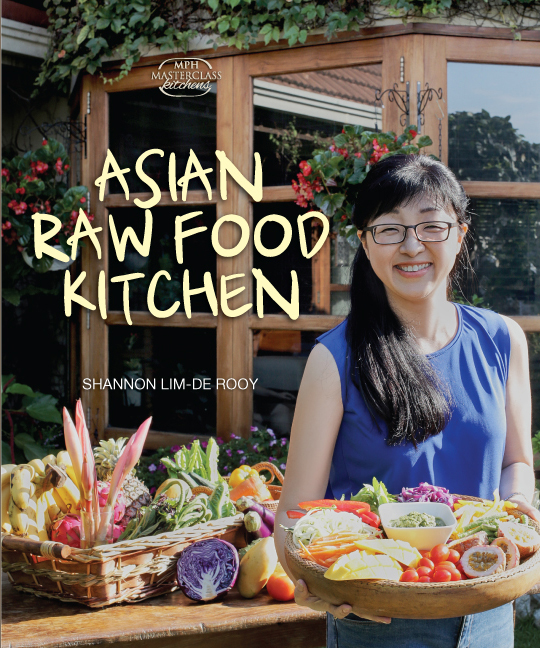 ASIAN RAW FOOD KITCHEN (MPH MASTERCLASS KITCHENS)
BUY NOW
Available at MPH, Borders, Times & Kinokuniya
(Malaysia and Singapore)
Discover how energy-giving, raw living food can give you radiant health and vibrant energy. Asian Raw Food Kitchen will show you just how deliciously simple raw food preparation can be.  My book takes you back to bare basics to enjoy the amazing benefits and incomparable flavor of plant based food – nature's healthy bounty. Raw Food diet isn't just an approach to eating, it's a lifestyle that can help you look, feel, and be your best. 
Drawing inspiration from my Asian roots, the book celebrates the rich Asian flavours with simple and quick recipes using mostly local and seasonal ingredients. Start your day with delights such as Golden Turmeric Mylk (the new green smoothie). Snack on guilt-free Coconut Caramel Bliss Balls or Avocado Shake with Chocolate Fudge. For your meals, feast on Rainbow Gado Gado with Almond Sauce or Vegetable Noodles with Thai Pesto. And not to forget desserts – indulge with a mouthwatering creamy no-churn Coconut Ice Cream or 5-minute Chia Pudding with Coconut Nectar.
Raw Food diet is the foundation of good health and can be enjoyed no matter what your dietary preference, whether it's omnivorous, vegan, paleo, or allergy. And best of all, anyone start eating healthier right away with just a knife and blender.